I am a men's sunglasses junkie. I can't go anywhere without mine! Since we're officially in the brightest time of year, I thought it would be interesting to investigate the handmade men's sunglasses market and see what various shops and artisans are creating to help shield our eyes from the sun's rays while giving us one of a kind style at the same time.
My first stop took me to Etsy.com where I browsed the full selection of listed handmade men's sunglasses. Unfortunately the selection was limited with most of the listings being for vintage shades. The good news is that tapping in to the vintage, reclaimed, and antique style market is a great way to show love to products from the past while giving yourself a seriously unique look.
Although truly handmade, customized, and one of a kind men's sunglasses are in want these days, the vintage market is set on stun! In just a few pages of browsing over the last few days I found at least 20 pairs of vintage sunglasses that got my attention and just about made my click 'buy'. Buying vintage is a great way to prevent new materials from ending up in the landfill while adding nearly-as-cool-as-handmade style to your look this summer. Gotta love it!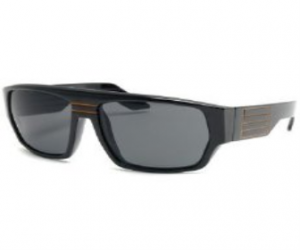 As you're out looking for new shades this summer season – consider hitting up local vintage stores, antique fashion markets, and the perennial favorite, Etsy.com, to give yourself unique alternatives to the men's sunglasses that everyone else will be wearing this season!
[box]
Do you have light-colored eyes?
Sunglasses may be more important for you than you think!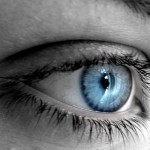 Light colored blue or green eyes lack melanin, a dark pigment present in other eye colors that helps protect eyes from sun damage. So, if you're sporting light eyes – experts suggest using high end sunglasses all year long!
[/box]
Check out the wide selection of vintage men's sunglasses online… and if you stumble across any great finds, post them in the comments section below!
Here's to a squint-free summer!
Josh