Handmade Men is the #1 ranked premier website for all things handmade for men!
We're at the top – and we receive hundreds of new visitors every single day who are searching specifically for unique items created for guys by hand.  The site averages 7,750 visitors per month.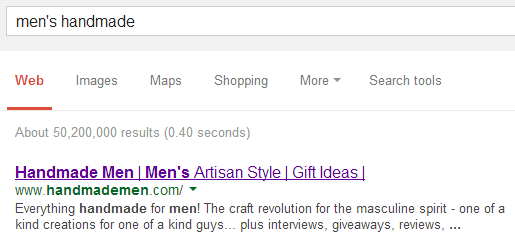 We've made it super easy (and affordable!) for you to get your shop in front of our qualified audience!
Get Traffic
Reach Out To New Customers
Create Powerful & Respected Backlinks
Put Your Brand & Shop In Front Of A Pre-Built Target Market
Support A Grass-Roots Site Dedicated To Promoting Shops Like Yours!
Our banner ad program lets you place a full-color image on every single major page of the site!
Your ad can be created to match your shop or brand, and we welcome you to get as creative as you like – or rely on our team for a free banner ad design on your behalf.
---
If you'd like to create your own, here are the specs…
240 wide x 140 tall
High-Resolution files suggested
---
>>> Your ad will appear on…
ALL Posts – including features, interviews, reviews, and high-traffic giveaways
All main internal pages
Selected special high-traffic specialty pages
Cost: Add positions ranged from $5-$25 / 1 month, or 12 months for the price of 10

---
Examples: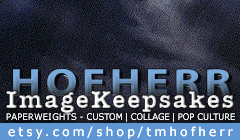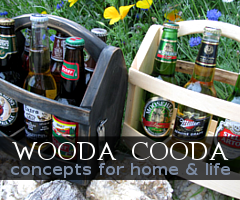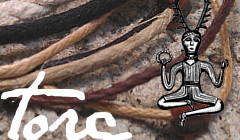 ---
>>> Ready To Go?
Send us your ad, where you'd like it linked, when you'd like your ad to start running (ASAP is always an option!), and your verified PayPal email address. We'll review your ad for sizing and quality and send you an invoice once it's approved. Your ad will go live within 24 hours of receipt of your payment.
---
>>> Need Help Designing An Ad?
No problem! We will be happy to create an ad for you for free and handle all the details! Just email us at the link below and we'll get started…
---
>>> Contact us by CLICKING HERE
Ads are subject to approval. We reserve the right to decline ad placement and will not invoice you until we have approved your ad.
You will receive a minimum of 30 days of ad presentation, but may receive more exposure time, pro-bono, depending on availability. If you do not want the option of extra free ad time, please let us know at the time of agreement.