A couple of weeks back our Hot Picks theme collection was all about handmade men's hats. We happened to meet the amazing Duncan Creek Crafts shop at that time and couldn't wait to try on their hats for size! This week we are thrilled to be reviewing and sharing some information with you about the Mazepynka and newsboy hats that this artisan shop creates! Enjoy!
Mazepynka caps are modeled after those worn by the modern Ukrainian Army, but the design goes back to about 1916 when it was first worn by Capt. Ivan Mazepa. Since then, this cap has gotten a great deal of attention due to its amazing texture, architecture, and cut. Modern cap enthusiasts love the way it sits on the head, and it's a great alt accessory for any guy.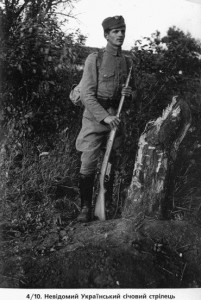 The Mazepynka cap from Duncan Creek Crafts comes in a variety of materials and colors based on what they're working with each week. Each cap is made entirely by hand using high end durable fabrics and lots of time consuming construction. Each cap is even lined with a soft, snug fabric making them really comfortable to wear!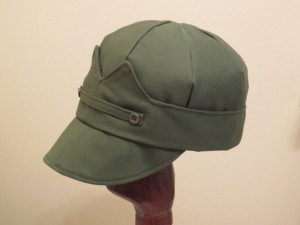 We think that the mazepynka hat would look amazing decked out in buttons, patches, and other personal embellishments, or perfect on its own. It's a great compliment to the trending men's bohemian style, and it's just so simple to wear and have on hand that we think it's the perfect summer hat all around.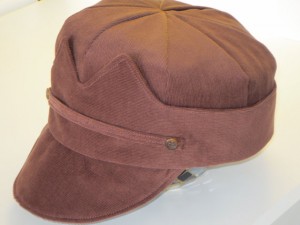 In addition to the ever-stylish Mazepynka style caps, Duncan Creek Crafts also makes some amazing newsboy style caps for adults. The caps come in a variety of styles, colors, and textures, and they're making a comeback right now as the need for men's handmade hats that are light, stylish, and adaptable increases.
Click the link below to see everything this great shop has in stock now, and don't hesitate to contact them for custom order requests…
[button link="https://www.etsy.com/shop/DuncanCreekCrafts" color="orange" newwindow="yes"] Duncan Creek Crafts[/button]