For epic clean without the hassle, handmade bar soap is the way to go – and Babylon Soap Co. on Etsy delivers! The Handmade Men staff had the privilege to experience several bar soap creations from Babylon Soap Co. this week, and we're going to share our favorite with you right here!
Why This Green Tea Bar Soap Is A Win
If you're like most men, you like it simple. The Green Tea bar soap from Babylon Soap Co. combines high-end ingredients in a handmade soap that's created in small batches so that you get the perfect wash without the hassle. Simplicity comes in to play in how easy it is to use this smooth soap, and in natural ingredients used in creating it. We washed hands, bodies, and even hair with this lather – and the results were perfect every time.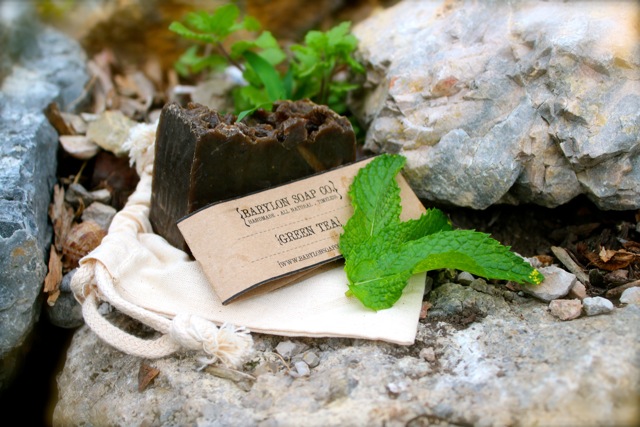 Scent
The Green tea soap bar is made using organic gunpowder green tea with no added fragrances, concentrated oils, or anything like that. What you get is a subtle scent that is so true to the perfect cup of green tea you might be tempted to take a sip! After rinse off, we were left with a gentle green tea scent that was clean, light, and worked really well with other masculine scented products.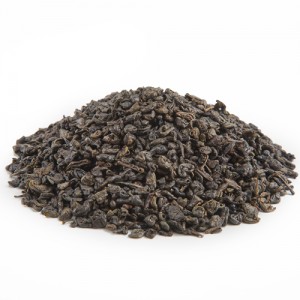 Lather
This soap is unbelievably smooth. When you touch the dry bar you can instantly feel how loaded with naturally moisturizing oils it is. When you add water, things get even better. The lather is quick, thick, and light – and a little goes a long way. The lather rinsed off really easily leaving zero residue but very hydrated feeling skin. Dry skin and oily skin both seemed to benefit really well from the Babylon Soap Co. Green Tea soap bar!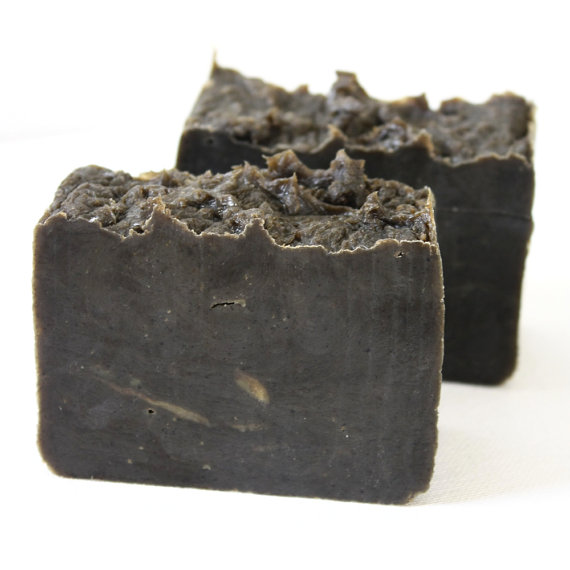 Value
Artisan bar soap is often not cheap. Many guys choose big-box store brands simply because of price. Our thoughts: when it comes to the largest organ on your body (skin!), why cut corners? The good news is that the Green Tea soap bar and all the other great products in the Babylon Soap Co. Etsy shop were priced so well that we saved money over what we'd get at our local natural market. This product is clearly a labor of love!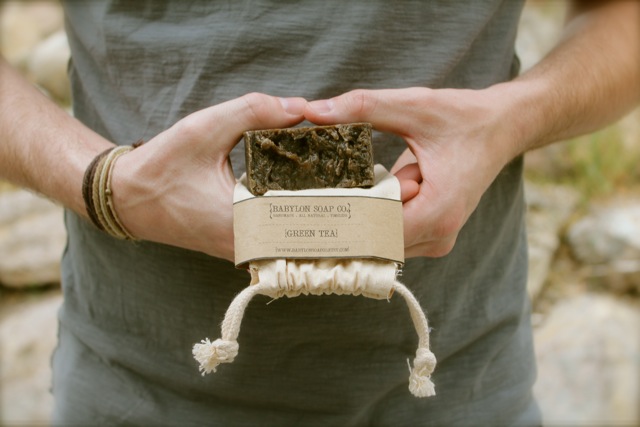 Experience
This is the perfect soap from a top Etsy shop. The packaging was upscale and beautiful (gift-ready), and the shipping was super fast. Customer service and communications were speedy and kind. In addition to the amazing Green Tea soap bar, we also love the Exfoliating Coffee Soap which felt great, and the Lavender Soap made from real lavender pieces!
Check out the full Babylon Soap Co. shop by clicking the banner below… and happy soaping!

---
[box]The opinions expressed in this review are 100% those of the respective post author. We are disclosing this in accordance with the FTC's 16 CFR, Part 255: "Guides Concerning the Use of Endorsements and Testimonials in Advertising."
We do not accept payment or product in exchange for positive reviews.[/box]