This week on Handmade Men it's all about wrist style! We've assembled a variety of cuff, wrap, and layer men's handmade bracelets to put in the spotlight for you, and we know you'll love them all. Bracelets are an easy way for any guy to accessorize and add interest and texture to his look. In a matter of seconds you can add something unique to your personal style that's fun to wear and that gets attention.
We hope you love these examples as much as we do, and we encourage you to click on each image to see more about the featured handmade men's bracelets and the shops that create them. A big thank you to Gunmetal Gems for this great Hot Picks theme idea. Enjoy!
[box]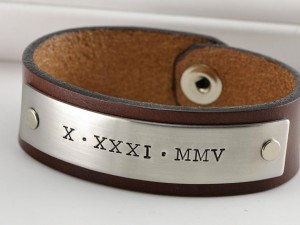 Men's Custom Stamped Cuff Bracelet
from Gunmetal Gems
from Surya Creations
from Eclectic Metalsmith
from jcudesigns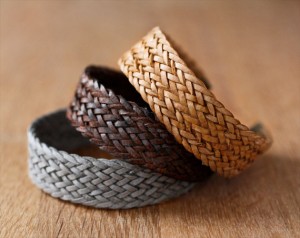 Men's Handmade Leather Braided Bracelet
from A Ways Away
from TnBC Designs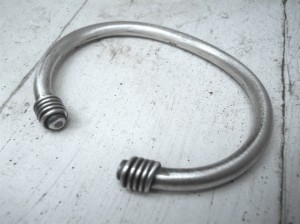 Men's Silver Cuff Bracelet
from Q2 Jewelry Collection
[/box]
Pretty sweet, right?
Make sure to click the images above for details about each item and the shop that creates them. All of the men's handmade bracelets featured this week are created by artisan hands, one at a time. There's no better way to get quality, craft, and meaning than going handmade!
Stay tuned for another great themed collection next week…