Sweaters have  been a staple garment in men's closets as a way to combat the cold without the hassle of heavy jackets. A well-built sweater is breathable and soft while also being insulating and handsome on the eyes – and there are entire traditions that center around building the perfect piece. Today, we'd like to introduce you to a budding shop from an area of the world where working with wool and knit styles has an ancient past.
Triskele Designs
Located in High Wycombe in the United Kindgom, Triskele Designs is powered by Katy Swift who creates some of the most amazing sweater garments we've seen. Katy recently graduated with a degree in Knitted & Constructed Textiles and puts her design and construction expertise to work in every piece she creates.
Each piece is created by hand, one at a time, and her shop often only has a few pieces in stock due to the large amount of time it takes to create just one of these high-end sweaters. These are truly one-of-a-kind pieces that have a profound amount of work in every single stitch.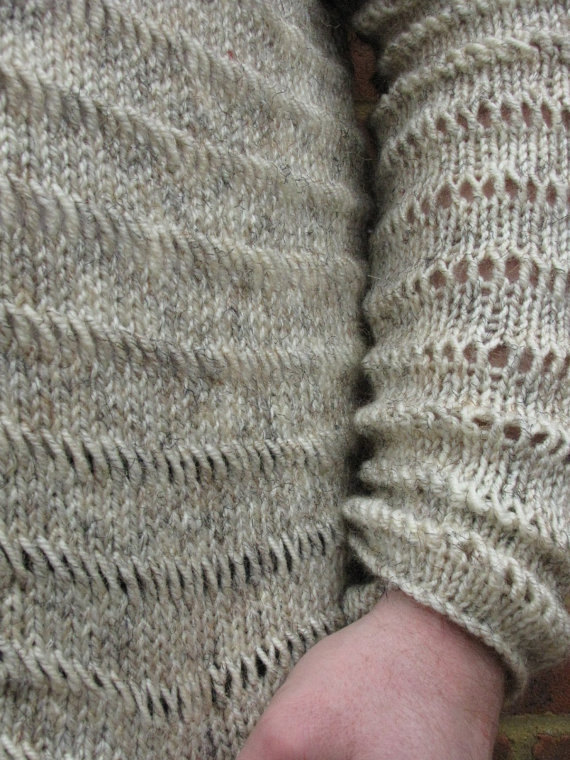 Katy works with a variety of wool fibers, many of them coming directly from rural farms in her area. These fibers are the classic choice for sweater making because they are all-natural, breathable, and long wearing. A sweater knit in the style Katy uses and with the materials she seeks out is sure to become an heirloom piece.
Classic Style, Modern Appreciation
To see the ways that Triskele Designs combines traditional construction techniques with modern styling, click the link below…
>>> Triskele Designs