This week we are thrilled to be introducing you to an amazing shop that specializes in creating handmade iPad accessories that make it effortless for you to integrate your gadgets into everyday life with style and individuality. Schuttenworks takes natural wood pieces and transforms them into docks and charging stations that are truly one of a kind. These pieces combine the sleek look of Apple gear with the timeless look of crafted wood to make techy toys any guy would love!
Today we're going to ask Rindert Schutten, the artisan behind Schuttenworks, a few questions and take a look at some of his most popular pieces of work.
Thank you so much, Rindert, for taking time to answer a few questions for us and letting us explore your work!
Tell us a bit about you and your shop…
In 1989 I moved from the Netherlands to the USA. After living for 5 years in California I moved to Portland, OR. I have worked most my professional life in the high tech industry. A few years back though I was ready for a change, so when the company I worked for downsized, I could either find a similar job (with lots of travel) or do something completely different. That's when I started SchuttenWorks.
Being a engineer by heart and education, I am always interested in building stuff. The 'stuff' I built during my high tech career was all expressed in software. SchuttenWorks was an opportunity to master how to design an create physical objects. I was lucky that a few years earlier we had done a remodel of our basement that included a small wood shop for my wife's artwork, so I had many woodworking tools already available to me. The engineer in me wanted one more tool though – a computer controlled router which is essential for creating high quality products that require very small tolerances for product features. Miraculously that year for Christmas I received a DIY kit to exactly build that tool.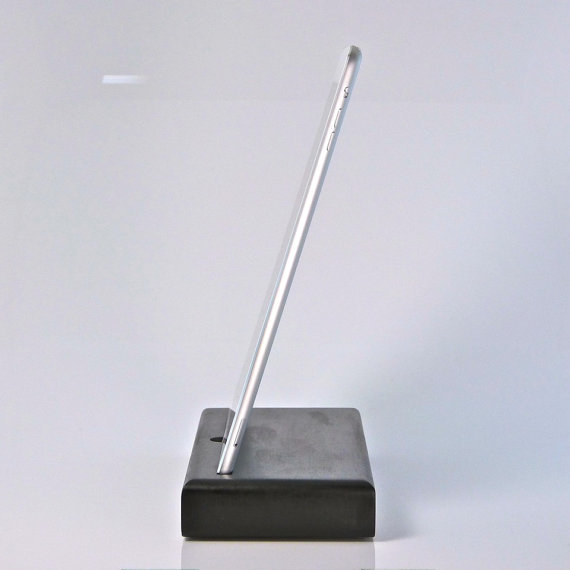 Concluding that there were already so many products for iPhone/iPad my very first product focused on an accessory for wine – actually a pouring stand for a popular instant wine aerator. Then Amazon came out with the Kindle Fire and I designed some wooden cases for it. I am very proud of those products, but they were very hard to make, and simply did not take off like anything that I later made for the iPhone. I had been wrong, there was a market for iPhone accessories, and especially for handmade wooden accessories.
That's a really amazing journey – one that resonates with the way many artisans found their niche.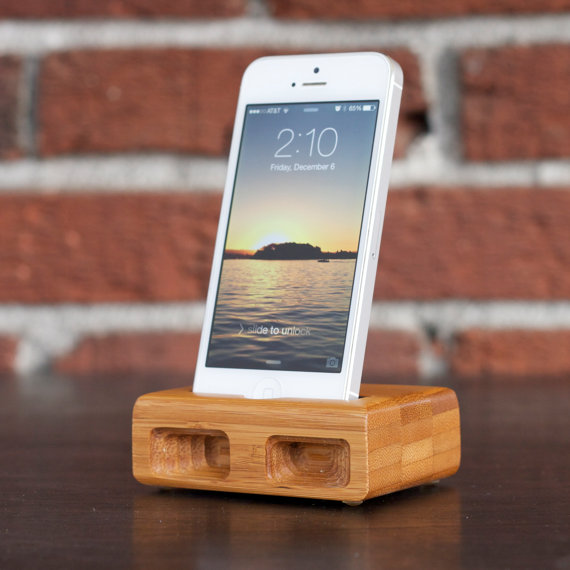 How did you eventually get started in creating the designs you now offer?
With many others I think that Apple does a great job on their product design. They really combine form and function extremely well. The ease of use of the first iPod, iPhone an iPad, when compared to anything else on the market at the time, was truly revolutionary. It was my intent then to make accessories for the iPhone/iPad that were complimentary to that same design philosophy. The beautiful woods I use, I feel perfectly complement the 'beauty' of the iPhone/iPad itself and create an interesting balance by introducing a natural element. As for design I try to accentuate the key design features in the iPhone/iPad. For example, I try to make the stands and docks as low profile as possible, to match the sleek look of the iPhone/iPad, yet have the stand be very stable at the same time. Similarly for the acoustic functionality. The location of the acoustic elements of the docks and stands matches up perfectly with the speakers (mike) on the iPhone/iPad. Sometimes people ask me if a stand works with some other device, and sometimes it may technically fit in the stand, but it will never look as good as when combined with the IOS device it was intended for.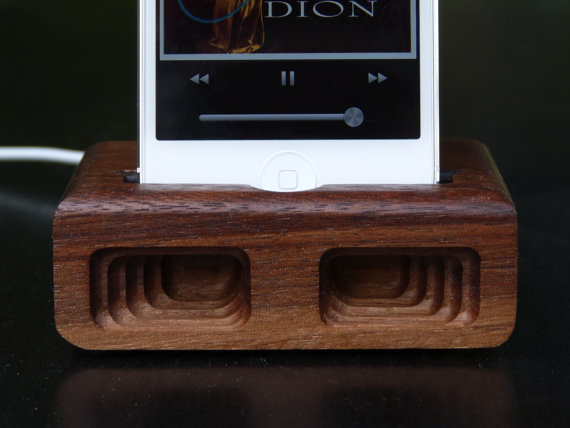 Do you think that combining a handmade process with mass-produced gadgets makes them more meaningful to the people who use them everyday?
Absolutely! That's why Apple offers (free) engraving services and allows extensive customization so that their devices becomes more personal to their owner. Combining handmade products with mass produced tech devices, like a beautiful leather sleeve for your iPad, or an acoustic docking station for your iPhone that perfectly matches with your bedside nightstand, integrates these devices into your life, on your terms. It enables you to express your identity. Why do you think there are so many different phone case designs?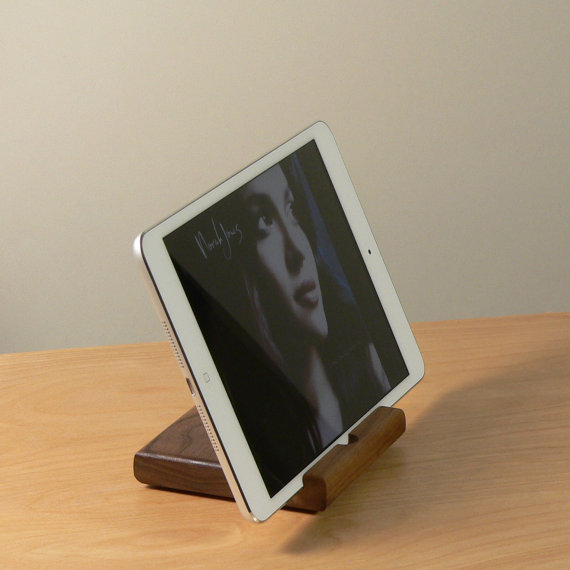 Why do you think handmade items are such a great option for people as investments in themselves and as gifts?
If you look at clothing for example, people go to great lengths to find that unique dress, shirt, or combination that expresses who they are. Even though the individual items are often mass produced, the final result one is looking for is one of uniqueness. You see this desire for a personal, individual look everywhere; fashion, interior design, tattoos, and yes, how to decorate and accessorize your gadgets. People want things that makes them unique, and handmade goods makes this so easy, because each piece is already unique in its own right, and that is why handmade products appeals to so many people. It gives people a perfect solution to express their own unique lifestyle.
Thank you so much for taking the time to share with us!
Here's where to find Schuttenworks online…
Website | Facebook | Etsy Shop | Instagram | Pinterest