One of the most important parts of 2012 summer fashion is men's bags. As men, we've finally admitted that we'd like to pack around all of our creature comforts wherever we go – and designers are creating handmade bags and backpacks that make it simple. If you go for mainstream bags this year, you're going to see big price tags. Instead, head in the direction of handmade artisans on Etsy.com and other handmade men's sources to get lovingly crafted bags that work well with any look while keeping all of your essential gear safe and sound.
Canvas is massive this season. The earthy look of dry or waxed canvas paired with leather, suede, metal, or cloth straps is a handsome look that works well causally as well. These bags are seriously tough – and they can stand up to any lifestyle you throw at them. Leather is huge too – but you'll be paying the typical leather price tag and you'll need to put a good deal of maintenance into the pieces you purchase to keep them looking great over the years.
Here at Handmade Men, we've decided that we should view our men's bags the same way we view or wallets. They should be a good many-year investment that works with any style we feel like wearing. We don't worry too much about our wallets every day. We know what's in them and trust that they're always in our pockets. Similarly, our bags should be a reliable place to store our essentials without requiring a lot of maintenance or worry. Like a wallet, we should be able to put in what we need and let the bag handle the rest.
[box]
Here are just a few of our favorite men's bags from Esty.com … Click on the images to see more.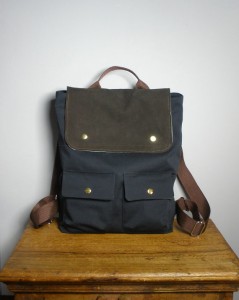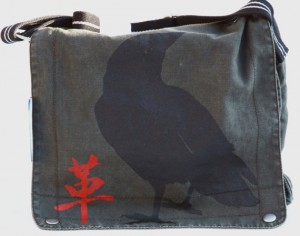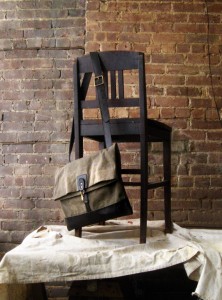 [/box]
 Inspired?
There are also some amazing handmade men's bags out there that will work perfectly for laptops, iPad, tablets, school books, clothing, and urban exploring gear. Check out your options, and if you find something that you love – post a link the comments section below!