This week I am so excited to be sharing a review with you that features one of my favorite growing men's care shops. Operation Soapbox is all about providing natural skin care and shaving gear for guys – and it's all made with artisan quality that you can only get from people who love what they do this much. Last week I have the privilege of experiencing three items from the recently updated Operation Soapbox Men's line, and I'm going to share them with you today!
Operation Soapbox
This is a truly amazing shop. They offer a full selection of skin and beauty products for men, women, and kids – and the ingredients are always top of the line. The service I received from this shop was amazing, and I cannot rave enough about the shipping and packaging. Larry & Cherish Brindle are the folks behind Operation Soapbox, and they're the ones working hard to source the best in high-end ingredients that include fair trade and wild crafted botanicals. Everything these two passionate artisans offer in their shop is an eye-grabber, and I know you're going to love what they do as much as I do!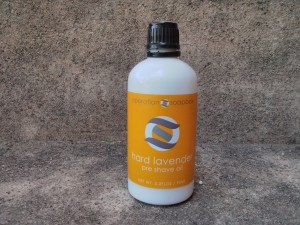 Hard Lavender Pre Shave Oil
Most men know that moisturizing the skin after a shave is essential for healthy skin and no razor burn – but did you know that a pre shave hydration can do even more? The Operation Soapbox Pre Shave Oil combines a great selection of nourishing oils that penetrate deeply into facial hair and skin to make sure that your shave goes smooth every single time.
Because oil and water don't mix, you can use the pre shave oil before you apply your shaving cream and it works like a charm. What ends up happening is that the shaving product sits on top of the fine layer of soothing oils so that each stroke of your razor is slick and irritation free.
The Hard Lavender scent is grounded, masculine, and light – and the scent works really well with other products you might use.
A quick massage of your whiskers and skin with this light oil before your shave is all it takes to transform your self-care routine into a spa experience every day!
See it here.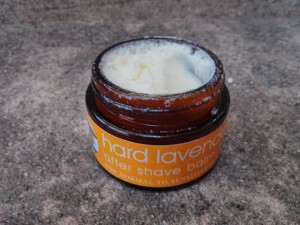 After Shave Balm
To walk away from your shave feeling smooth, hydrated, and irritation-free is a beautiful thing. The ingredients used in this balm are top of the line and are geared to help soothe, heal, and strengthen your skin so that every shave experience is also an experience in making your face look better than ever!
This is a rich-yet-light, fragrance free after shave balm that you will not be able to do without once you try it!
See it here.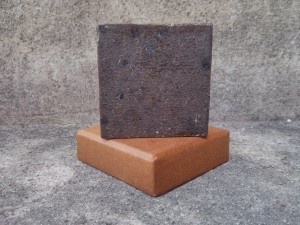 Cleansing Black Soap
The Operation Soapbox Cleansing Rosemary African Black Soap combines several botanical ingredients that help cleanse and clear blemishes and toxins from your skin on a daily basis. This soap smells amazing and is a truly wonderful way to wake up in the morning. African black soap is known for its ability to stimulate and strengthen the skin while tea tree and rosemary essential oils get to work clearing out bacteria.
This is a wonderful daily cleansing soap that can be used on the face, neck, or any area where breakouts are happening. Your skin will feel instantly cleaner, fresher, and more tone – and with repeated use I'm sure you'll see the same great clarifying results I did.
See it here.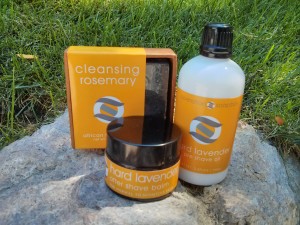 In addition to the products I shared with you here, Operation Soapbox also offers beard oil, body cleansers, and hand repair balms that get consistently rave reviews and make this one of the best loved men's skin care shops around.
See everything they have to offer by clicking the link below…
[button link="http://www.operationsoapbox.com/mens-aftershave-beard-oil-natural-shaving-soap-s/1862.htm" color="orange" newwindow="yes"] Operation Soapbox[/button]
A big thank you to the folks at Operation Soapbox for letting me and the Handmade Men team connect with their impressive work!
Josh // Handmade Men