The weather is starting to cool off, and you know what that means… hoodies! Many men look forward to 'hoodie season' because the everyday style becomes more relaxed, comfortable, and warm. To celebrate the season, and to get you connected with some of the most amazing handmade hoodies you can find, we've assembled this list of artisans and shops to show you where your new hoodie should come from this year. Enjoy!
>>> Why Handmade Hoodies Are So Popular
From one-of-a-kind construction to hand-printed designs, hoodies offer you a way to stay warm without the bulk of a heavy coat. A handmade hoodie can be easily tucked in to a backpack or tossed in the backseat so that you're always prepared, and they're easier to wear than many types of coats or jackets.
>>> Hoodie Styles
The two most common handmade hoodie styles include pull-over and zip-up. These two designs make it easy for you to get your hoodie on and off without fuss. If you're worried about keeping your hair just right or avoiding a shirt re-tuck, handmade hoodies with zippers might be your best option. If you're looking for roomy, comfortable construction with more design space, a pull over might be better for you.
Below is our pick of some of the most amazing hoodies and the artisans who create them. Because some of these handmade hoodies are one-of-a-kind, the images link to the artisans' shops so that you can see these and other creations available at any given time. Click on the images to see more…
[box]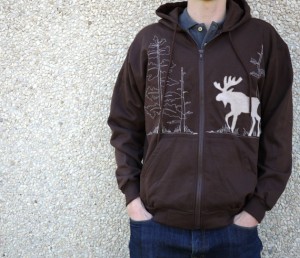 Mighty Moose – Recycled & Thread Sketched
From Stitch & Spoke
From Pierogi Picnic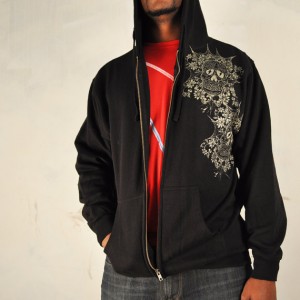 "Happy To Be Dead" Limited Edition Hand Screen Printed Hoodie
From Ahpeele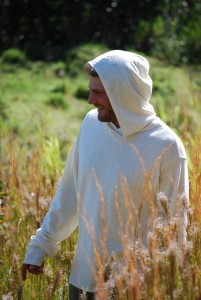 Organic Cotton Hoodie
From SoulRole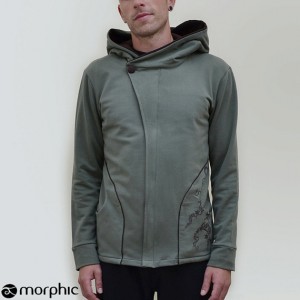 Handmade Men's 'Deeper' Hoodie
From Morphic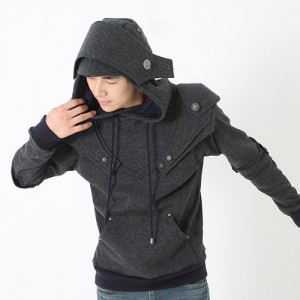 Midieval Armor Handmade Hoodie
From I Am Knight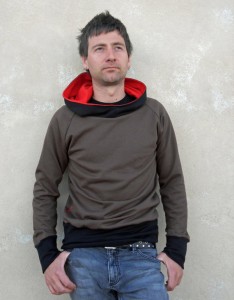 Handmade Hoodie Sweatshirt
From Sunflower Sartoria Creativa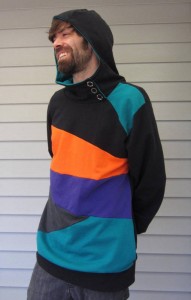 Starburst Hoodie
From Stitches By V
[/box]
Stay warm!
---