Smelling bad is the pits, so it's a good thing that some of the top artisans around have created handmade deodorant that will keep you smelling great all day with none of the hassle and fuss!
What's That Smell?
There's a pretty complicated science behind why armpits start to smell less-than-appealing towards the middle of the day. It's a combination of your natural odorless sweat, a lack of airflow in the armpit area, and some very hard working little bacteria. The combination of bacteria doing their work, moisture, and lack of airflow causes the smell, but a good deodorant will keep it at bay all day long!
How Deodorant Works
Handmade artisan deodorants work in a variety of ways. Some of them use natural essential oils to keep bacteria at bay and add masculine scent that keeps you smelling nice all day long. Other forms of deodorant use minerals to purify the area and prevent moisture from causing odor issues. Most all men's handmade deodorant use some kind of fragrance – although unscented styles are available.
Get The Most Out Of Your Handmade Deodorant
Many guys apply deodorant the minute the y get out of the shower. Bad idea! Remember that deodorant is there to help keep moisture issues at bay, so dry off completely before applying your favorite deodorant for best results. Some men need a second application just after work, while other guys can go all day on one application. Spend a day or two monitoring what's happening with your own body to find out the best way to keep yourself smelling and feeling great all day long.
Why Choose Handmade Deodorant?
You're going to find that artisan, handmade, and small batch men's deodorant doesn't use the same chemicals, fake fragrances, strong smells, or wasteful packaging that big-box brands do. Your skin is your largest organ – why use chemicals that prevent it from doing its job or possibly cause problems? Handmade products tend to be gentler, naturally scented, made from higher grade ingredients, and easier on your body.
---
Here's a selection of some of our favorite handmade men's deodorant offerings online. Click the image to visit each artisan's full shop where you can find our favorite deodorant picks – and let us know what you think after you try them out!
[box]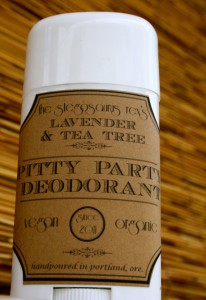 Vegan & Organic Pitty Party Deodorant
from Stegosaurus Rex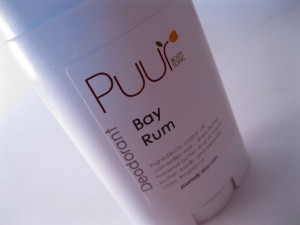 Natural Bay Rum Deodorant
from Puur Body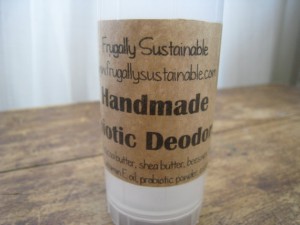 The Original Probiotic Deodorant
from Frugally Susuatinable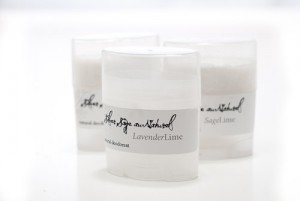 Sage & Lime Natural Deodorant
from Silver Sage au Naturel

Get the amazing 'bite & sting ointment' free from Silver Sage au Naturel
when you use code 'HandmadeMen' at checkout!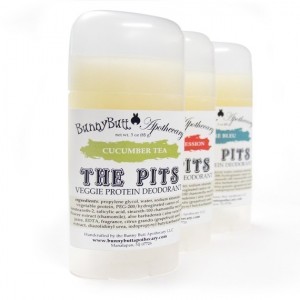 The Pits – Veggie Protein Deodorant
from Bunny Butt Apothecary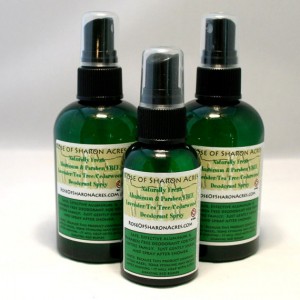 Lavender, Tea Tree, & Cedarwood Men's Deodorant
from Rose Of Sharon Acres
[/box]
---