It's time to get dapper in style with our selection of some pretty amazing one of a kind handmade cufflinks! With the holidays just around the corner and countless opportunities to put on your finest, having a unique pair of cufflinks on hand can help set you apart from the crowd. We've gathered some of the best from across the web and we'll be sharing them with you today in the Handmade Men Hot Picks themed collection. Enjoy!
>>> Cufflinks
Cufflinks are used to clasp the two sides of a shirt cuff – usually a dress shirt. They can also be used to fasten shirts, although this style is a lot less common these days. Cufflinks take the place of the button which is found on most modern men's dress shirts, but in most cases a tailor can remove the button to accommodate a cufflink.
>>> Snap!
In order to use cufflinks, you just need to run the post of the cufflink through both holes on your cuff. Once it's through, snap the bar open or other closure style. You'll want to make sure that the design on yor cufflink shows by making sure it faces 'out' once your cufflink is secured.
Here's our selection of some of the very best handmade men's cufflinks! Click the images to see more from each artisan! A special thank you to Ailsa from Bramalifie Beads for giving us this great idea!
[box]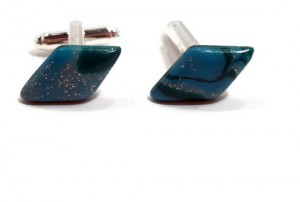 Diamond Shaped Clay Cufflinks
from Bramalfie Beads
from Miss Courageous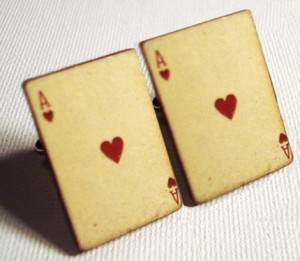 Men's Handmade Vintage Style Playing Card Cufflinks
from Crimson King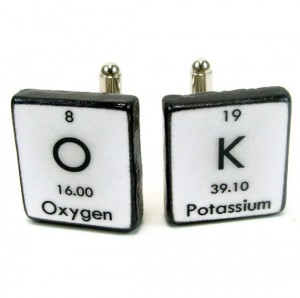 Customized Chemistry Cufflinks
from Shop Gibberish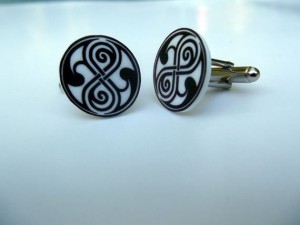 Seal Of Rassilon Handmade Cufflinks
from Bohemian Craftsody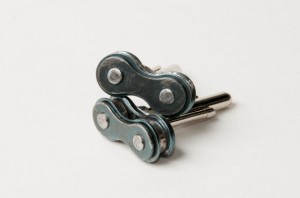 Upcycled Bicycle Chain Handmade Men's Cufflinks
from Bicycle Recycled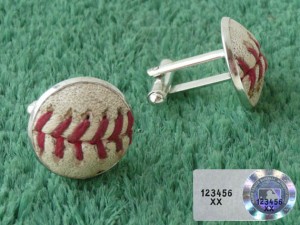 Authenticated Game-Used Baseball Cufflinks
from Sports Cufflinks
[/box]
We bet you're suddenly excited for the next time you get to wear a dress shirt! Enjoy!
---