This week it's all about handmade bow ties and the amazing artisans who create them! We've scoured the web to find the most eye-catching designs to help get you styled up with this increasingly popular dapper fad! The handmade bow tie options we've selected come in a huge variety of colors and designs to fit any guy's style, and they're extremely easy to tie and wear. If you've always wanted to add a bowtie to your accessory collection but weren't sure where to start, this week's Hot Picks theme collection is for you. Enjoy!
>>> How To Tie A Bowtie
It's not as complicated as it looks, and there are several methods to get a variety of personal styles. Check out these helpful links and tutorials and you'll soon be a master of the bow tie!
Instructions From To Tie A Tie
Click the images below to see more of each bow tie, and to see more from each artisan!
[box]
from Cloutseu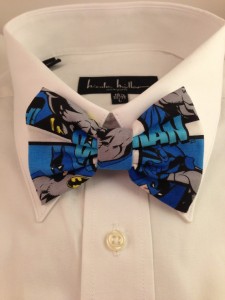 Batman Comic Bow Tie
from 2 Marys
from Bow Ties By Ben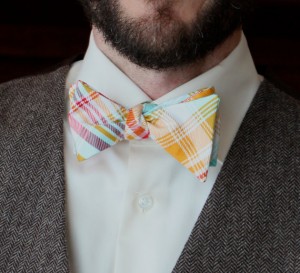 Handmade Bow Tie In Tartain Plaid
by Divine Domestication
from The LOVE Stitch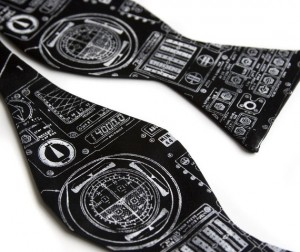 Apollo Cockpit Silk Screened Bow Tie
from Cyberoptix
…And For Our Furry Friends…
from Parkside Design Studio
from Silly Buddy
[/box]
Many thanks to the great shops who let us spotlight their work this week! We spent over 4 hours putting this post together to spotlight the great handmade men's bowties out there, and we are greatly appreciative to Cloutseu for taking the time to send us a thanks!