Closed! Winner has been announced!
In this week's Handmade Men Giveaway, we're 'hooking you up' with a custom two-tone men's cowl scarf from Miss Bell UK!
Cowl style scarves are all the rage right now. They allow you to keep warm and add unique style to your look without the bulk and hassle of a regular full style scarf piece. Cowls help frame your face, work well with just about any cool weather style, and are easy to tuck away in a backpack when not being worn.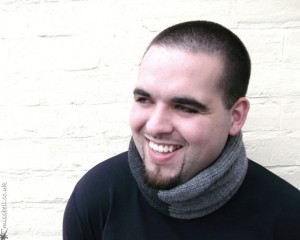 Entering below gives you the chance to win a customized two-tone cowl from the Miss Bell UK shop! You'll get to choose 2 colors from a list of 15 options (listed below) and Claire, the talented artisan behind Miss Bell UK, will create your cowl just for you!
Use the entry box below to get your name in the giveaway. Good luck!
* Once winner is announced and contacted, their choices are sent to the giveaway sponsor where it will be processed and created within an absolute maximum time of 3 weeks.
See all of the amazing handmade hats, beanies, tams, and scarves for men and women at the official Miss Bell UK shop! Click the image below to explore…

Use code "HMEN12" at  checkout and get 10% Off your purchase until September 30, 2012!