This week on Handmade Men we have the pleasure of chatting with Michelle who is the creative spark behind the Aisle3 shop on Etsy. Aisle3 offers a wide selection of handmade wallets and cuff bracelets for men (and women!) made from some of the most interesting and unique upcycled material we've ever seen. The wallets are a sure-fire conversation piece, and the cuffs are made to add texture and color to any guy's personal style. Enjoy!
Welcome Michelle! Tell us a little bit about yourself your work…
I came from a family of makers and artisans, and was also raised to be resourceful and appreciative of the things around me.  I suppose that's where my natural inclination to upcycle was born.
Personally and creatively speaking, experience proves that I tend to do things my way, despite convention.  My thoughts are constantly mulling over new things to create, untraditional ways to redesign, reorganize and reuse ordinary objects.   Here is a comment taken from a discussion with friends about this question, "…you are driven, hard working, and possess a solid creative mind. You are always looking for new avenues to express your creative ideas in."  The word "magical" may or may not have also been mentioned.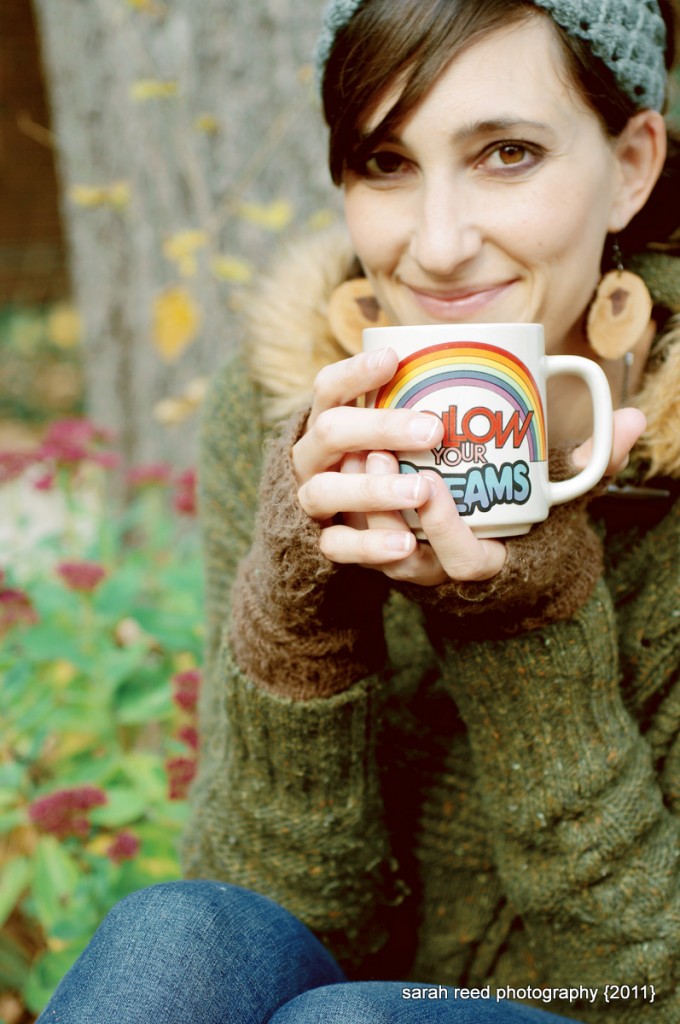 I recently moved from Michigan to Florida, and am currently working from my home in an over-organized, kitschy little workspace.  This space is where I repurpose fantastically designed, vintage necktie fabrics for my shop, into modern billfold-style wallets and wrist cuff bracelets.  There are a multitude of interesting things to make from the components of a necktie!
On a personal note, I'm single-momming my way through life with a silly little boy named Milo.  He has already developed an interest in sewing, and my heart almost bursts when I hear him conversing naturally about upcycling.  I have a soft spot for vintage books and ephemera, Dutch designs, Matryoshka, needlepoint, and coffee mugs.
Very cool!
What got you started in working with neckties as upcycling material, and how did your unique designs come to be?
Vintage neckties are sexy. It's almost that simple. It's not right for anything with such eye-catching designs and colors to be hanging on a dusty rack in the corner of a thrift store or someone's closet.  So I decided to make something useful out of them.  Something that would preserve the feel of the original piece, yet function as a quality, modern accessory.
Tell us about some of your favorite pieces…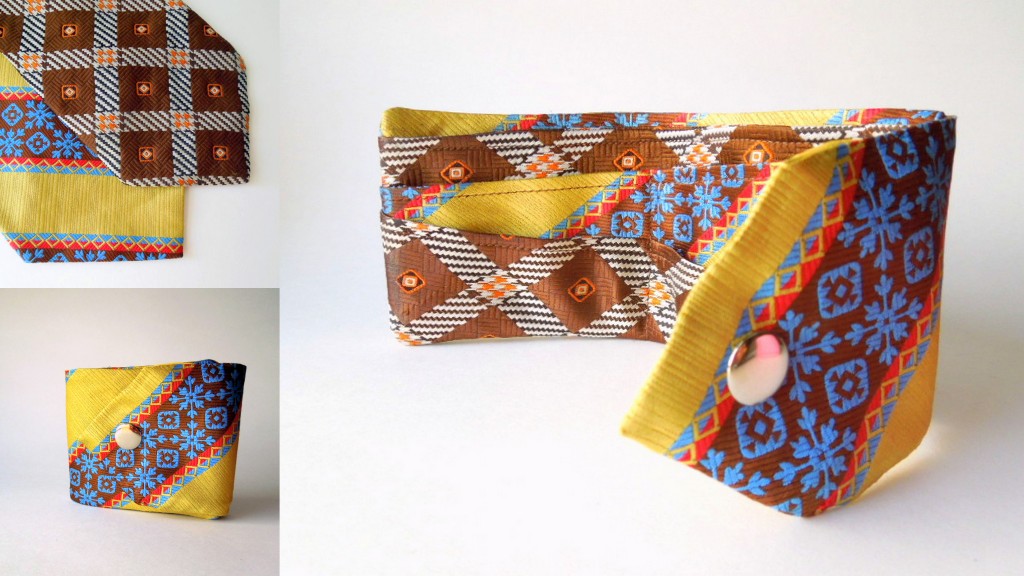 Design Your Own (DYO) Wallet – The production of these wallets are really special, as the neckties that are used for the wallet are selected by the client themselves.  Many of my clients collect the neckties left behind by their loved ones, and then send them to me to create wallets to pass along to their family members.  What a sentimental gift, and a great way to preserve the memory of someone special!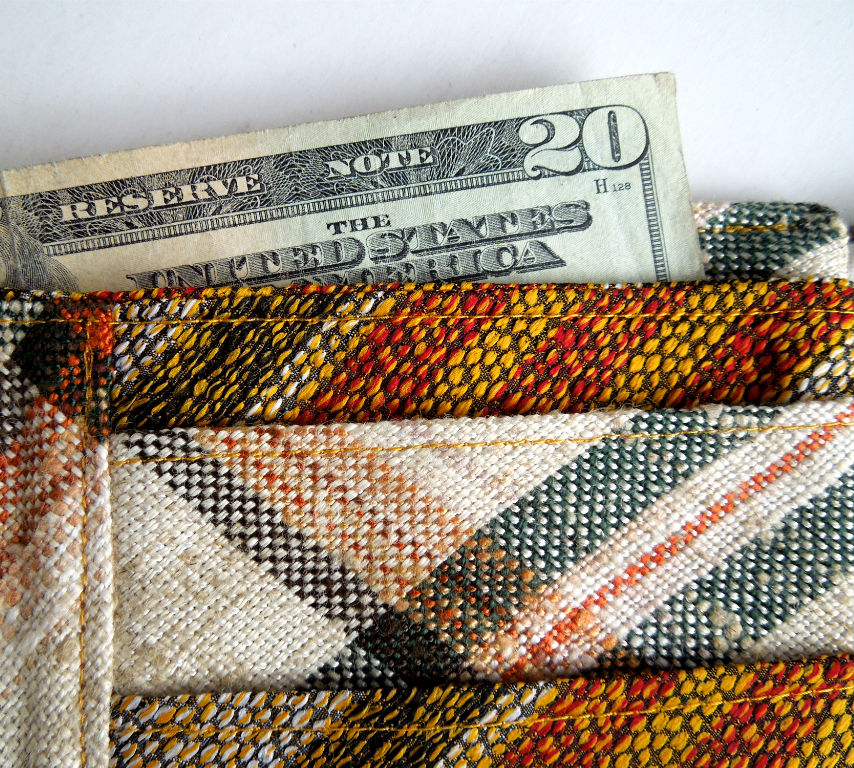 Vintage Tie Wallets – Vintage Tie Wallets are created from two carefully coordinated vintage neckties.  Each wallet has pockets for cash, receipts and cards and securely fastens with a heavy duty snap.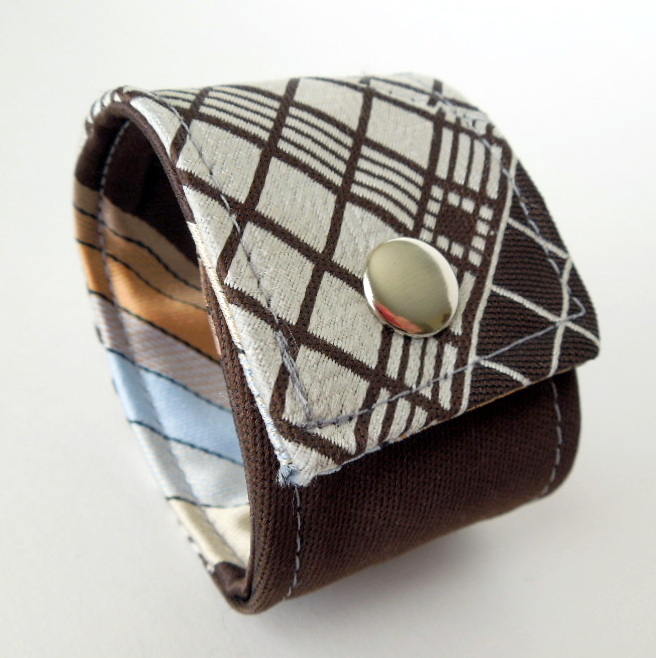 Vintage Tie Cuffs – These are my newest addition to the shop.  Cuff bracelet jewelry created from two vintage neckties.  Each is reversible, unisex, and come in a variety of sizes.
Such great work!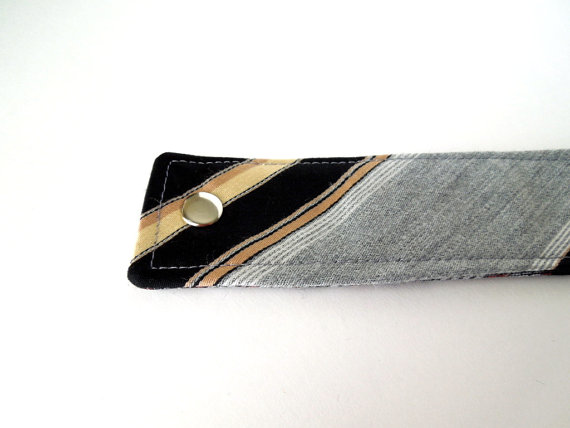 Why do you think handmade and one-of-a-kind items are such a great option for men?
I don't know a single person who doesn't appreciate individuality and craftsmanship, man or woman.   And since handmade makers are people too, they know what you want.  They know what you need.  And they know how you want it.  Holding onto or reading the makers description about their item gives you an immediate feel for its quality, the skills and time that it took for it to be constructed, and most importantly whether it's the right fit for you.  It's pretty difficult to get a sense of those things while shopping for mass-produced items from who knows where, owned by who knows how many other people.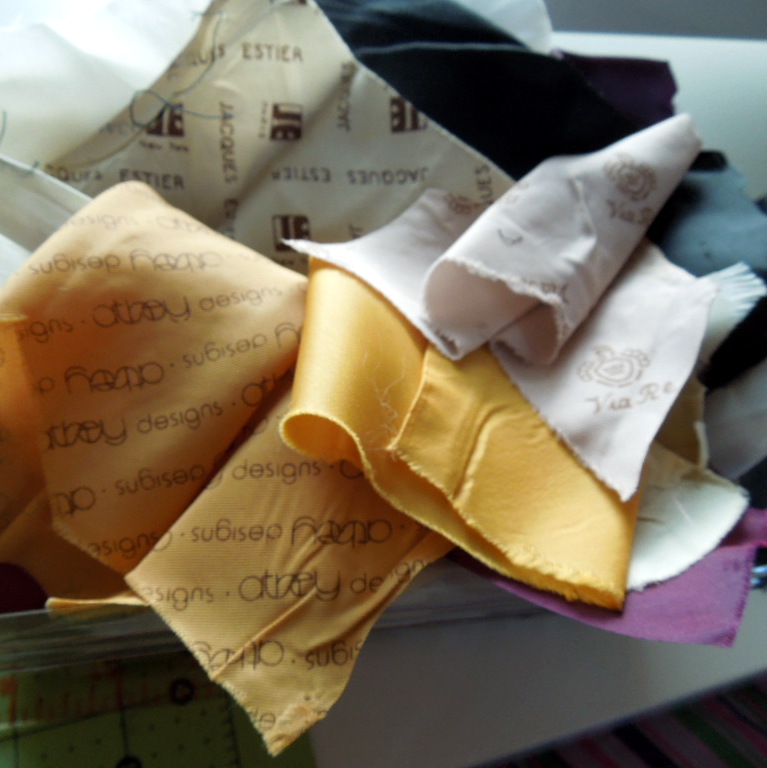 Upcycling is gaining more and more popularity these days. What's the power behind it?
I imagine that the experience is probably different for everyone.  Personally, I find great satisfaction and fulfillment from the creativity and resourcefulness of turning something unused into something useful.  It satisfies my urge to make my little world beautiful.
Thank you so much for spending time with us today!
Use the links below to connect with Aisle3 online. There's a constantly evolving selection of amazing pieces available all the time, so add this one to your 'favorites'!
[box]
[/box]