If you're like most people, food is one handmade work of creation you're more than happy to celebrate! Here at handmade Men we love food, and we especially love food that comes from local restaurants and chefs who are passionate about each dish they create.
The process of making food is a complex and delicate one. Not all flavors work well together, the wrong texture can ruin the perfect tasting dish, and presentation really is everything. A good chef knows their ingredients, prep techniques, and presentation style so well that they are able to create dishes from the depths of their minds and turn them into meals that dazzle.
Many chef's attend years of school to refine their already honed cooking abilities. Cooking school exposes a food enthusiast to spices, food combinations, preparation methods, and ideas that help their career and menu take off.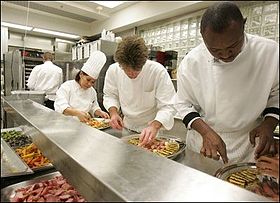 Many chef's spend countless hours working on each signature dish they create. Failures (read: Learning experiences!) abound in the average professional kitchen before the dish finally comes out just right – then the recipe is guarded like a crown jewel!
Chef's have a long history of creating edible art in a handmade way for countless years. Everyone from the King of England to the bistro down the street has given room for the creative chef to express their talent, passion, and dreams.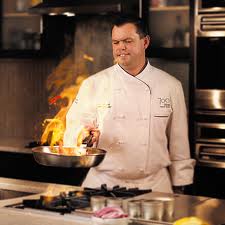 The next time you support a local restaurant, consider the amount of work and effort that goes in to creating even the simplest dish by hand!
Coming up soon, we'll take a look at the sweet handmade art of a pastry chef… stay tuned!