There's something about woodworking that always gets our attention. The craft, detail, and experience it takes to produce high end pieces of wood creations is always impressive, and this week we just have to give a shout out to an amazing Etsy shop that always keeps us coming back for more! Glen's Workshop features a selection of handmade wood-based pieces that include pens of all varieties, wine accessories, and some pretty neat kitchen helpers, and we're sure that you'll love them as much as we do!
Natural Wood
Everything that comes form Glen's Workshop is created by hand using some of the most amazing natural wood pieces you can imagine. Glen goes to great lengths to choose only the most beautiful, well formed, and tough wood elements for all of his designs so that the piece you end up with is truly heirloom quality. Whatever you get from this shop is sure to be part of your life for a very long time.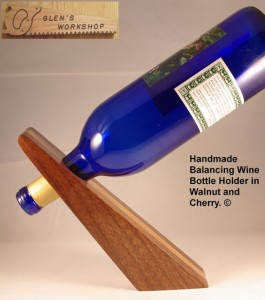 Wine Gear
One of our favorite groups of work in Glen's Workshop is his wine gear. He creates some amazing bottle holders and stoppers that look great and work like a charm. Wood wine accessories work well with any kitchen or bar design, and they compliment to wine experience perfectly!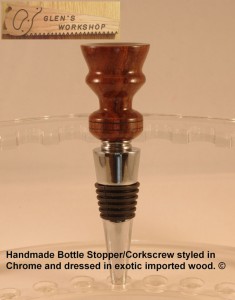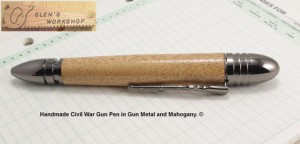 Writing Instruments
There's something down right sexy about a good pen! Glen creates ballpoint, fountain, and bullet casing pens that you simply have to see to believe. The integration of natural wood with metal elements and the pen mechanics is seamless, and the quality is top of the line at artisan shop prices any collector can afford.
Click the banner below to head over to Glen's Workshop now and see all of the amazing pieces he has available…