With summer heating up your toes are crying out for freedom! It is time to replace the shoes with sandals and give your feet a break. For guys a comfortable pair of sandals makes a brilliant day that much better. Whether you are walking down the beach or across the park you want to do so in comfort and style.
This week I am spotlighting 4 perfectly handmade sandals from artisans around the globe. The masters make each sandal by hand using typical materials such as leather, cloth, cotton or canvas and add their own touches to make their mark.
If you are looking for a unique pair of sandals that will last longer than the machine made shop variety check out the sandals featured here. Just click the image below to learn more about the sandal and the master who crafted it. Don't forget to vote for your favorite at the bottom of this post and give your support to the hard working crafter!
---
Vegan Men's Sandals in Tribal Naga Embroidered Cotton Flip Flops
from Siamese Dream Design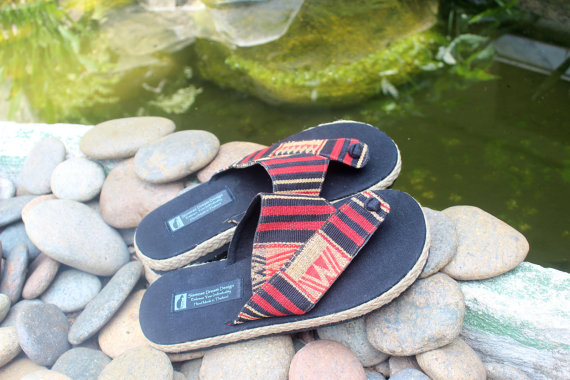 ---
Brown and Black Leather Sandals for Men
from Handicraft Africa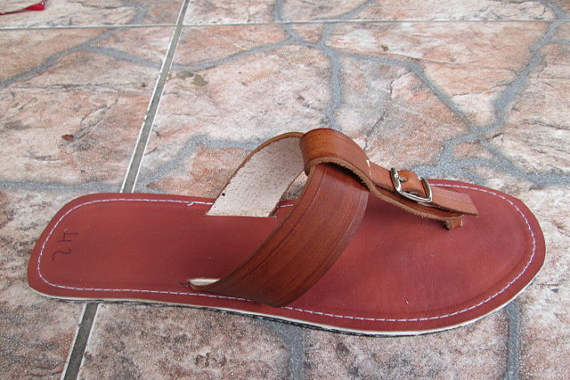 ---
Men's Sandal – A26
from Kolhapuri Chappals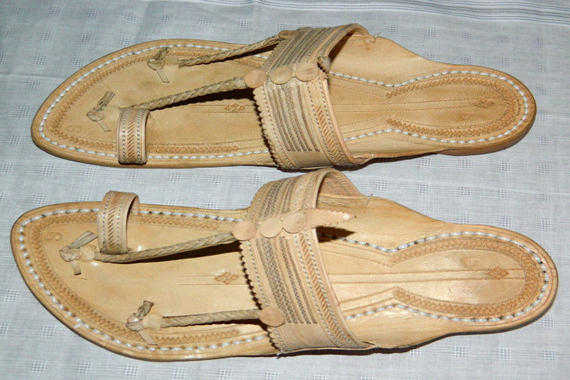 ---
Leather Dark Men's Sandal "Macho"
from Coisas4U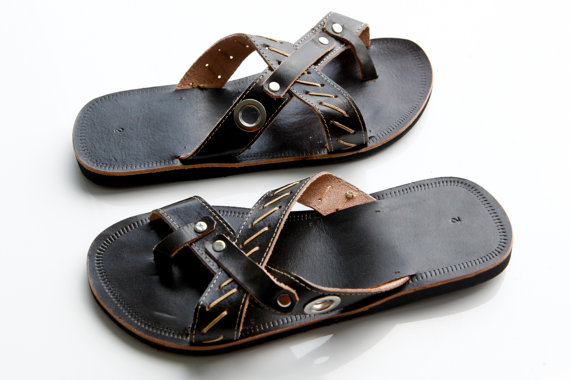 ---
What a fantastic collection!
Whether you're are on the lookout for a quality pair of sandals or want to buy someone a special gift, any of these sandals is a wise choice.
Which pair of sandals do you like best? Vote below to give your support for the artisan shop that made it!
---
A big thank you to all of the amazing shops that allowed us feature their work this week!