Hot Picks! Poolside Essentials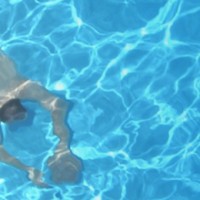 It's time to get out by the pool and have some summer fun! To make it easy for you, Handmade Men has scoured the bets handmade men's poolside essentials and other great gear to make sure that you have everything you need for the best summer ever!
Being poolside is all about sun, relaxation, friends, and fun – and your trunks, towel, men's sunscreen, water bottle, spirits, and shades help make it happen. Keep in mind that choosing handmade is the best way to stand out at even the most crowded pool, and you'll find that having a unique style, all natural ingredients, and hand-picked elements on your side makes summer fun even better!
Here are a few of our favorite men's poolside essentials… enjoy!
How cool is that?
Here are a few other things you'll want to bring along when enjoying the summer sun, the waves, and the laughs…
Waterproof SPF30+ Sunscreen. Check out the new spray-on varieties!
Beach Towel
Sunglasses
Wide-Brim Hat
Misting Bottle
The Perfect Playlist
Make sure to click the images above to see these hot picks in action, and if you know of a handmade men's product or theme that should be featured here, share it with us by clicking the button below…
Submit It Here!