This week we're helping you get ready for the sun by introducing you to some of our picks for the best handmade sunscreen and sunblock options from artisan shops across the world! Sun screen helps protect your skin from the harmful rays of the sun while allowing you to enjoy all of the light, warmth, and play you want this season! Stock up on sun block now so that you always have it on hand wherever life takes you!
The Benefits Of Sunscreen
Sunscreen is not optional! In order to protect your skin, prevent early signs of aging, and even prevent types of skin cancer you simply have to stay protected. Sunscreen is easy to work with, simple to carry with you in a bag or glove compartment, and it helps keep your skin looking and feeling great all season. It doesn't get better than that! We always opt for artisan small-batch handmade sunscreen because the ingredients and TLC just makes it better!
Understanding SPF
SPF stands for 'sun protection factor'. This number appears on most all handmade sun screen options and it will help you know how often you need to put on a fresh layer of product. Figuring out how long you can stay in the sun with your favorite handmade sunblock is easy…
Take how long you can normally stay in the sun before burning (use 10 minutes if you aren't sure) and multiply that number by the SPF number of your product.
If you normally burn in 10 minutes and your handmade sunscreen is SPF 15, you should be safe for about 150 minutes in the sun!
SPF is not an exact science, so monitor your skin and always apply more often than you think you need to.
Here's our selection of some amazing handmade sunscreen products. Click the images to learn more and c heck out other items from each shop…
[box]
from Scum Soaps
from Frugally Sustainable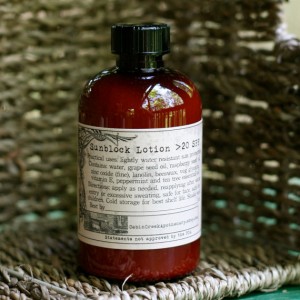 Peppermint Sunblock Lotion – SPF 23
from Cabin Creek Apothecary
from Princess And The Pie
And something special for man's best friend…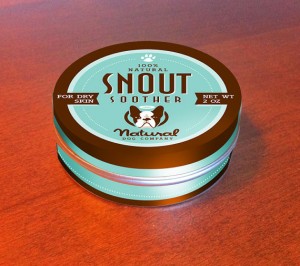 Snout Soother – Natural Sunscreen Balm For Pups!
from Natural Dog Company
[/box]
Many thanks to all of the shops who let us feature their work this week! To see more Hot Picks themes click the banner below…