Spring is just around the corner and many of us are excited to get outside for grilling and projects. Handmade aprons are a great way to celebrate the season and keep your clothes clean while staying organized at the same time. From traditional chef-style aprons to utility pieces, you're sure to find the perfect piece in this week's Hot Picks theme! We've collected a pretty impressive selection of men's handmade aprons from shops across the web and we're sure you're going to love them as much as we do!
Reasons To Wrap Up
Aprons are a staple for many men. They provide a stylish way to keep grease, sauce, and spills off of clothes while cooking outdoors, and they can be versatile enough to be the perfect helper during special projects. The aprons featured below cover everything from 'made to cook' to 'made to work'!
Click on any image below to see more about each item, and to learn more about the shop they come from…
[box]
from Cocos Aprons
from Simple Smiles At Home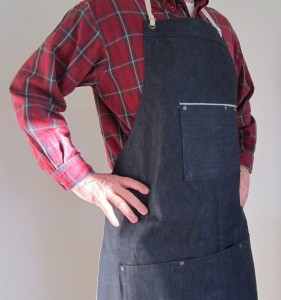 Men's Denim Apron
from Attitude & Apron
from Leap Of Faith Creations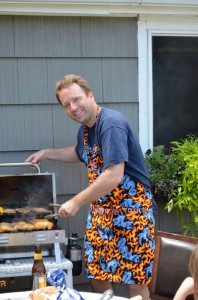 Flames & Dragon Theme Apron
from Pink Butterfly Aprons
Upcycled Denim & Feed Sack Apron
from Miss Beat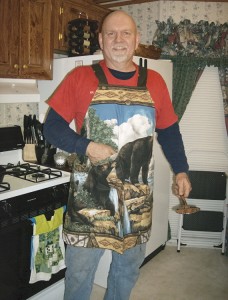 Men's Lined Bear Apron
from The Quarter Inch Shop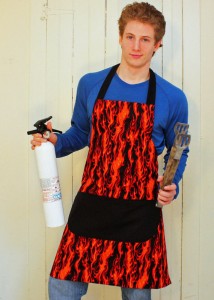 Men's Orange Flame Reversible Apron
from Blue Star Vermont
from Pat-A-Cake Aprons
[/box]
A special thanks to all of the amazing shops and artisans who let us feature their work this week! Special thanks to Pat-A-Cake Aprons and The Quarter Inch Shop for taking time to share gratitude  Make sure to visit them by clicking the images above, and let them know you met them on Handmade Men!
---