This week on Handmade Men it's all about belt buckles! We've scoured the web for some of the very best in artisan-made buckles that add something special to the unique style of any guy – and we're sure you're going to love them all! Who knew that your belt was such great space for making a statement? All of the men's handmade belt buckles we'll share with you today can add something powerful to your look, and most will work perfectly with your favorite belt. Buckle up and enjoy!
>>> Handmade Men's Belt Buckles
Many guys aren't aware that the belts they find in the stores with permanent buckles aren't the only option available. Belt blanks can be purchased at most shops and a variety of buckles can be snapped on in seconds. Having just one belt blank allows you to collect a few different buckles and wear them whenever you want all while using the same broken-in belt piece! If you haven't used a changeable belt buckle or blank before, check them out the next time you're in a men's shop and see just how great they are. Most all of the buckles featured in this weeks Hot Picks theme collection will snap right in to a belt blank.
Click on any image below to learn more about the featured buckle and the artisan that creates it…
[box]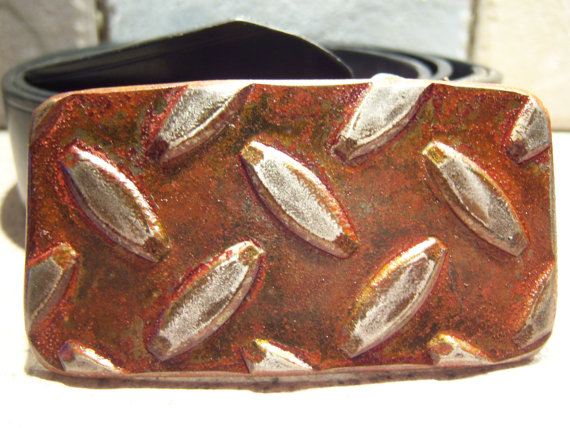 Diamond Tread Steel Belt Buckle – Rusted & Sealed
from WildHorse Steelworks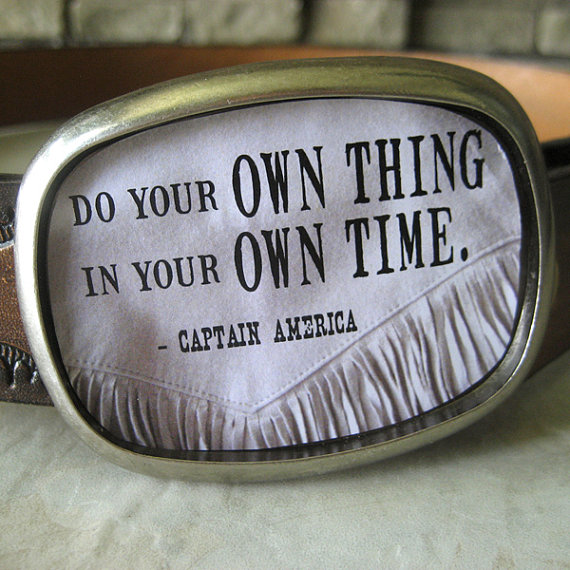 'Do Your Own Thing' Custom Buckle
from Lonesome Road Studio
Vintage New Orleans Map Belt Buckle
from December Moon Design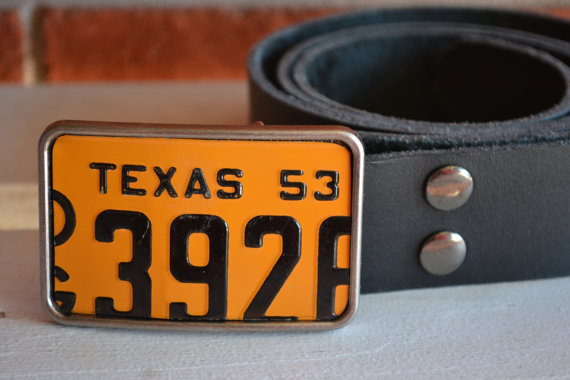 Texas License Plat Belt Buckle
from Bear Wear Designs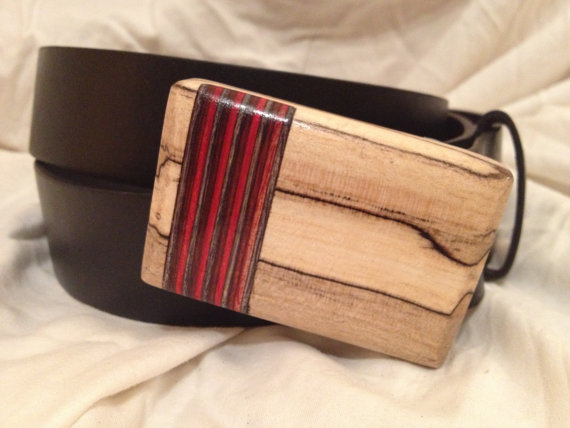 Solid Maple Buckle With Multicolored Hardwood Inlay
from Wooden You Want One Too
from Metalogical
from FosterWeld
Get 10% Off Your Entire FosterWeld Order By Using Code 'HANDMADEMEN10' At Checkout!
expires 2/7/2013
[/box]
What an amazing collection of men's handmade belt buckles! These make the perfect gifts for guys on your list, or an impressive way to bring artisan work into your everyday style.
A special thanks to all of the wonderful shops who allowed us to share their work on this weeks Hot Picks theme!
---