Spring is just around the corner and there will be endless opportunities to cleaning up and looking sharp. Weddings, job changes, special events, and springtime nights out are all great occasions to wear a tie for color and interest – and handmade tie clips keep it all together!
This week we're spotlighting a variety of men's handmade tie clips created by artisans from across the world. Each piece has been designed and constructed by hand, one at a time, and they each provide a unique way to personalize your dressed up look.
A tie clip helps keep your tie straight, at the right height, and perfectly aligned to your shirt buttons. It cuts back on how often you have to adjust the knot and balance of your tie, and it keeps it from getting in food and drinks you enjoy. Tie clips are one of those men's accessories that make dressing up a whole lot less stressful.
Click on any image below to see more about each item and the shop that created it!
---
Personalized Stamped Tie Clip
from Three Birds Design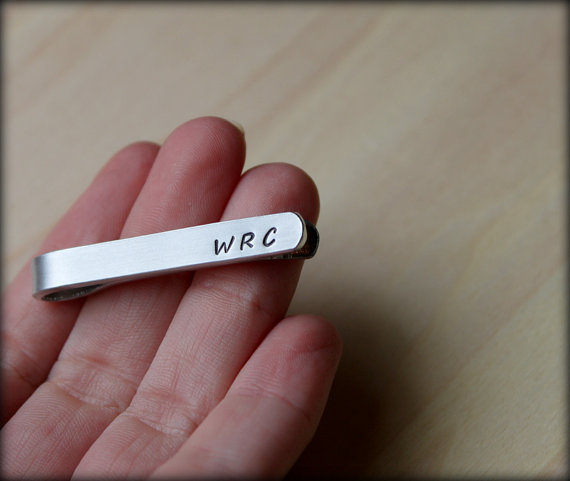 The perfect gift for groomsmen, or the guy who already has everything!
These clips are stamped on 14g aluminum making them durable and light for special occasions or every day work wear.
---
Handmade Wood Tie Clip
from Donald J. Fuss Fine Woodworking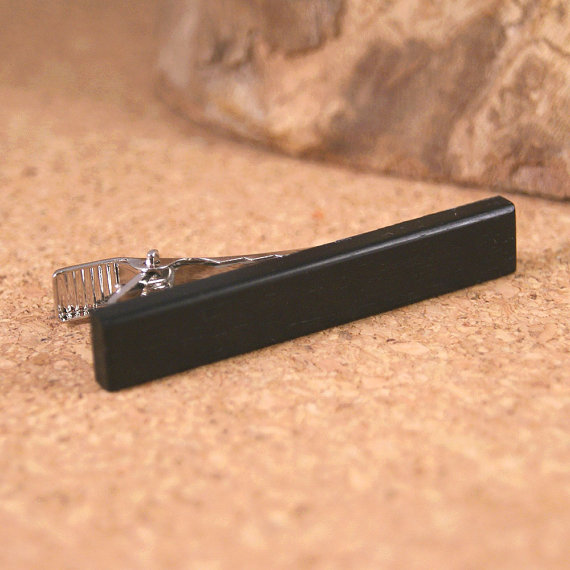 Created from African ebony wood, this handsome tie clip easy super easy to wear and adds instant class and texture to any look.
---
Three Wood Handmade Tie Clip
from bcr designs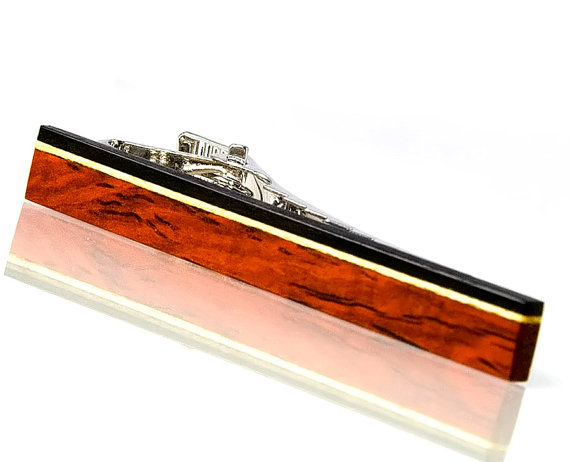 This handsome men's handmade tie clip is made using three woods: ebony, cocobolo, and holly. The resulting stacked pattern is an eye-grabber, and it brings out the best in any color combination.
---
Bat Tie Clip
from Kevin Coss Designs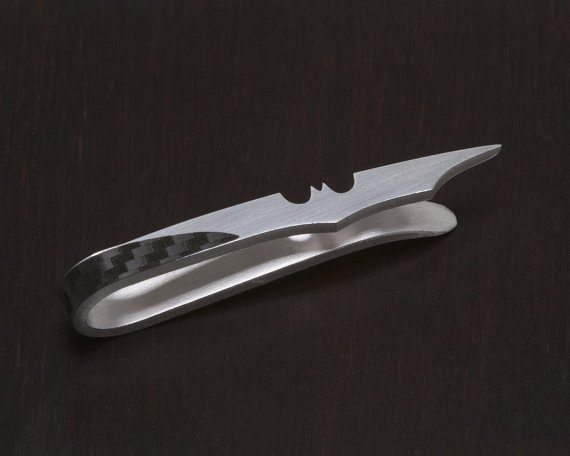 laser-cut aluminum and hand-polishing makes this a clean, classy, and unique tie clip for men of any age!
---
Wood Tie Clip
from Frawn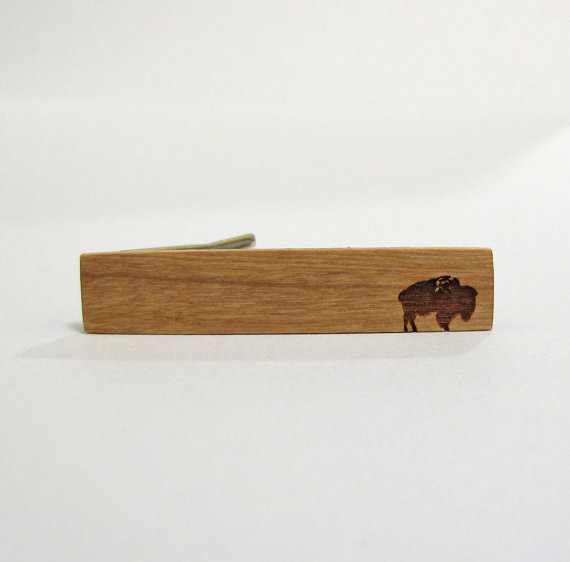 High-tech laser etching meets all-natural wood in these handmade tie clips. This artisan also creates matching cuff links for a complete set.
---
LEGO® Tie Clip
from Bits and Badges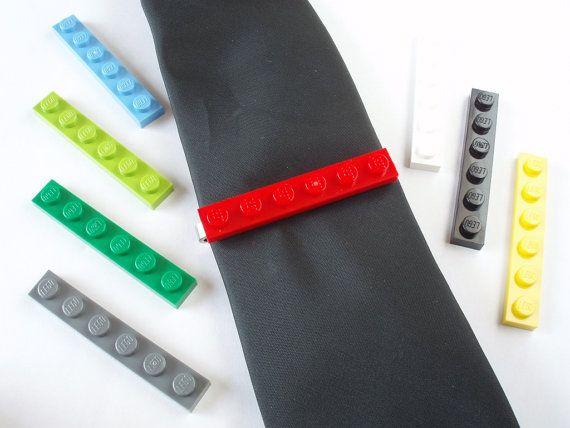 Let your playful side show with these classic toys turned dapper accessory!
---
Which handmade tie clips did you like best? Click your favorite below to show your support for the shop that made them!
---
A big thank you to all of the great shops who let us showcase their work this week!