CLOSED! Winner has been announced!
This week we've teamed up with Black Swan Herbals to give one lucky giveaway winner a 2 ounce bottle of their signature 'Cedarwood Spice' men's handmade cologne.
This fragrance is absolutely amazing, and it will be the perfect compliment for a man of any style. Grounded, earthy, masculine, and light, this all-natural cologne will set you apart from the overpowering and often 'fake' smelling colognes the other guys wear!
Did you catch our review of Black Swan Herbals 'Cedarwood Spice' cologne?
See it here!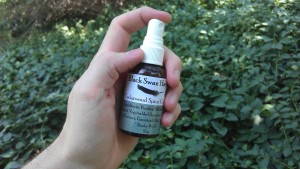 Use the entry form below to get all of the entry points possible…
good luck!
---

See all of the great handmade items from Black Swan Herbals by clicking the image below…