Now that the holidays have passed, there are more guys than ever running around with a new iPad tucked under their arm or in their bag. Tablets are all the rage because they allow us to take a truly interactive internet with us wherever we may roam – and they offer us a pretty impressive list of features for such a small device! While screen protectors and cases help prevent damage and wear-and-tear, a handmade iPad sleeve can seriously upgrade how great your gadget looks and how safe it stays. Sleeves are padded so that your tablet doesn't have to take all the bumps and bruises that come along with traveling around – and they help turn the same device everyone else has into a truly one-of-a-kind piece.
Today we're going to look at two great shops on Etsy who are creating a variety of handmade iPad sleeves for men (and women, too!). Check them out, and get your custom on!
[box]
The NAViS
Hailing from Berlin, Germany, Roma and Alona from The NAVis shop offer a handsome selection of masculine, grounded, and clean looking handmade iPad sleeves. They have a great variety of colors and designs to choose from, and they put a lot into every step of their creation process.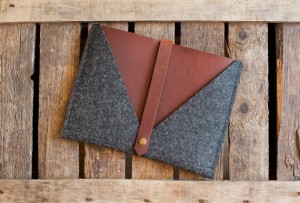 Wool plays a big role in the tablet sleeves being made by this shop – and there's a good reason for it. This classic gentlemens' material is used in suit coats and trousers, and has been for a very long time. Felted wool is soft, durable, and surprisingly tough – so it's a great material to use to protect your favorite gadgets.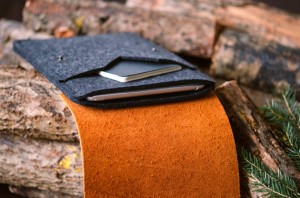 The combination of leather and wool makes these handmade iPad cases extremely tough, durable, and easy to work with. They aren't bulky or heavy, and their clean lines and light weight makes them a simple addition to any bag or pack.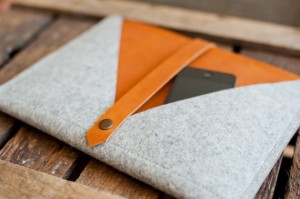 >>>The NAVis
[/box]
[box]
Bonjour! Paris, France is home to an amazing artisan shop that combines felt and leather to create masculine and user-friendly iPad sleeves and cases. Ostfold has a knack for putting a timeless vintage twist on modern gadget cases, and they do it without losing sight of the traditional gentlemen's look Europe is so famous for.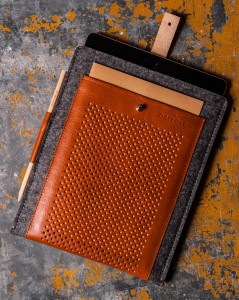 The design of these sleeves makes it easy for you to pack your analog gear (pencils, paper, pocket items) and your progressive gear (tablet, phone, earbuds, chargers, etc.) with ease. Like most of the handmade iPad cases and sleeves coming out in the artisan market, these are super slim, light, and effortless to carry.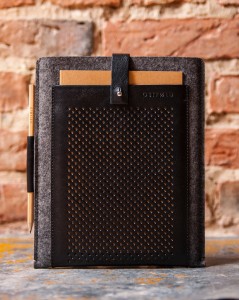 The dapper is in the details…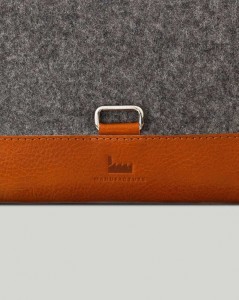 >>>Ostfold
[/box]
Etsy makes it super easy to support artisan shops from across the world, and these two shops are a great example of that. The shop owner handles all of the special shipping needed to get your item safely to your doorstep, and you may be surprised at how fast it happens! Supporting shops like Ostfold and The Navis is a great way to experience international design and construction no matter where you may be in the world.
A big thank you to both of these amazing shop for letting us share their work with you today. Make sure to visit them, click the heart icon to add them to your Etsy favorites, and let them know you love what they're creating!