This week I am so excited to be introducing you to a shop that's literally jam-packed with all-natural goodness for men's skin (and women's and kid's as well!). The Nature Skin Store offers a full array of products that have been created to nourish, cleanse, and heal the body while making it easy to do self care every day. They also have a really amazing selection of items that cater to the masculine spirit, and I'd like to introduce you to just a few of them today. If frankincense, palo santo, cedar, and cypress sound good – you're going to love what's happening at this shop!
The Nature Skin Store
This shop packs a full array of skin, hair, foot, lip, and body care into one place. They carry several respected lines that have all been created in artisan style using high end ingredients like organic oils, essential oils, botanicals, herbs, and natural healing agents. Each product I was fortunate enough to experience has a light, clean, and natural feel that left me feeling cleansed and refreshed.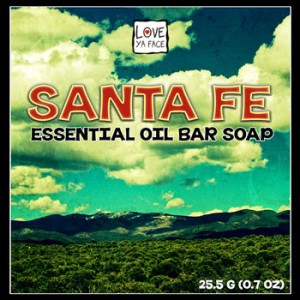 Soaps
The Nature Skin Store offers a variety of soaps for body and face. I experienced the following…
Coconut Milk & Lavender
Santa Fe
The Great Outdoors
Prosperity
Each of these soaps would be good for anyone, but they lean towards the masculine end of things and have earthy, spicy fragrances that work really well for guys.
These soaps have all been created using top notch all natural ingredients and real essential oils so you know you're getting quality and giving your body the best. When you discover how your skin smells and feels after using these soaps you'll never look to chemical fragrances or moisturizers again!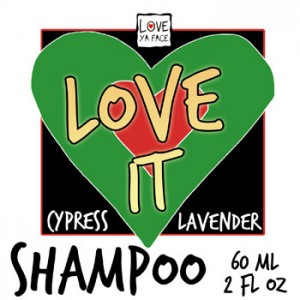 Shampoo
There's nothing better than clean hair that smells great. Love It combines the grounded and earthy fragrance of cypress with the clean, light fragrance of lavender to create a pretty amazing blend. This shampoo goes on easy, cleans deeply, and the natural fragrance lasts for hours. I got tons of compliments on how I smelled the day I tried this and people thought I had on some high-end botanical cologne!
Other Great Stuff
In addition to body and face soaps and shampoos, Nature Skin Store also offers…
Muscle care products
Lip balms
Facial moisturizers
Natural colognes
Detox soaps
Foot care
and more!
This is quite honestly a one-stop-shop for all things natural and handmade for your body!
Click the link below to check out what they have available now – there's new stuff being added all the time!
[button link="http://www.natureskinstore.com/" color="green" newwindow="yes"] Nature Skin Store[/button]
Get 25% OFF your order by using code THANKYOU25 at checkout!
Reviewed by Josh