This week on Handmade Men we have the pleasure of chatting with Toky from 'We Are All Smith'. The work that comes from this line includes clothing, jewelry, and lifestyle accessories – and they each embody the perfect combination of strength and style. We're huge fans of everything that comes from this line, and we're sure you will be, too!
Welcome, Toky! We're so happy to have you on Handmade Men! Tell us about yourself and about your line…
My name is Toky. I live in Santa Monica, California. My line is called 'We Are All Smith'.
Smith comes from the actual definition of the word…
Smith, Noun. One Who Makes or Effects. So We Are All Smith is rooted in the concept that we are all have the ability to forge our destiny into any shape we choose to.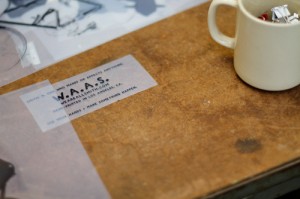 The inspiration and designs for the line are things that all American men can identify with. History, childhood memories, sports, toys. The things we all grew up learning, liking, playing with, etc…
The line started with t-shirts and little by little we have added other items like necklaces, key-chains, bags, and now a line for "Little Smiths" which caters to babies and toddlers.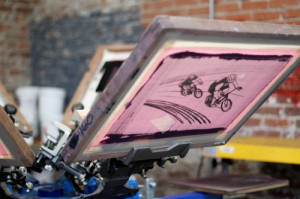 You have some amazing designs and styles and you work with a wide variety of materials and mediums. What got you started?
I am a photographer and photograph countless lines of jewelry, clothing, etc. I was inspired by my clients and seeing their ability to create something like they were doing – but with my vision from start to finish.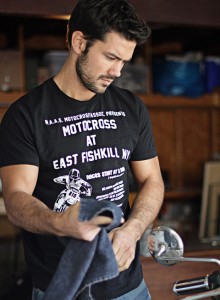 Your work is the perfect combination of refined work that still honors its handmade roots.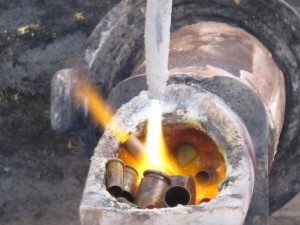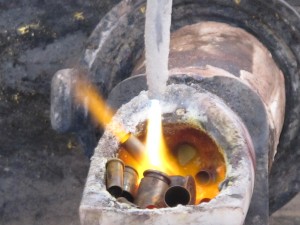 Why do you think that handmade is so important and valuable in the world today?
Just to know that having things handmade gives you the ability of having one-of-a-kind item that no one else might have, I think that it's so cool. Don't get me wrong, I love a good bargain at Old Navy, but I feel like an idiot when I see someone else wearing the same thing that I am, so I think that the handmade market allows us to be able to have one-of-a-kind or small short items that set us apart.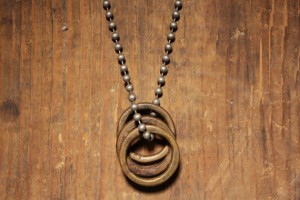 Do you think that supporting handmade can change to world?
People kept saying last year that 'if you really want to Occupy Wall Street, do your shopping at a small independent merchant' I think that sums it up!
Beautifully stated!
We cannot thank you enough for sharing your time, energy, and amazing work with us. – and we look forward to talking with you again soon!
Any parting words?
"We all die. The goal isn't to live forever, the goal is to create something that will."
~ Chuck Palahniuk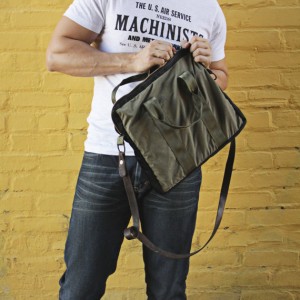 From now until December 31, 2012, all Handmade Men readers can take 25% OFF their We Are All Smith shopping adventure! Use the following code at checkout to get hooked up…
'HandmadeMen'
Use the links below to shop, learn more, and connect with We Are All Smith…
[box]
We Are All Smith Official Site
[/box]
---