I was fascinated by the idea of combining woodwork and bicycles as a craft. I first read about Chris Connor at Martha Stewart's American Made, where he was honoured as a 2014 Design Finalist. It gives me great pleasure to interview Chris Connor at Connor Wood Bicycles…I hope you all enjoy reading about his journey!
---
Tell us a little bit about you and your workshop/business?
Connor Wood Bicycles, is based in a home studio in Denver Colorado. This small home workshop is crammed with a combination of traditional and modern high-technology woodworking equipment. In this space, the magic of taking slabs of sustainable American hardwood, and crafting them into beautiful, durable bicycles takes place. Heavy equipment such as table saws, band saws, planers and mills are brought together with computer controlled routing systems to do much of the rough work. At the end of the day, it's the small hand tools like chisels, planes and files which ultimately sculpt final shape of each of these bicycles making them sculptures that can be ridden.
What got you started in creating and designing the various bikes Connor Cycles offers?
I am inspired by making works of functional art with which one can have a dynamic relationship. Having a background in building classical guitars, I was impressed by the way a musician has a very personal and intimate relationship with their instrument. It is more than simply an inanimate object with which they interact — it's an extension of them and a voice for their expression. As I worked designing furniture I missed this closeness to the finished product and sought to find something with a similar level of interaction between the user and the product. As a long time cyclist, and believer that cycling is more than the act pedaling, I found that I could translate my design skills and interests into creating wooden bicycles which would be every bit as beautiful to look at as to ride. They provide that dynamic relationship I was looking for in that you can take them out into the world with you and have a truly unique and beautiful riding experience. Wood is a natural choice for bikes; think of its toughness and vibration dampening properties when used in sledge hammers, baseball bats, skis and snowboards. And when cared for, wood will last and stay strong for decades.
Showcase your favourite bikes, the very best of your work..
"Woody Cruiser"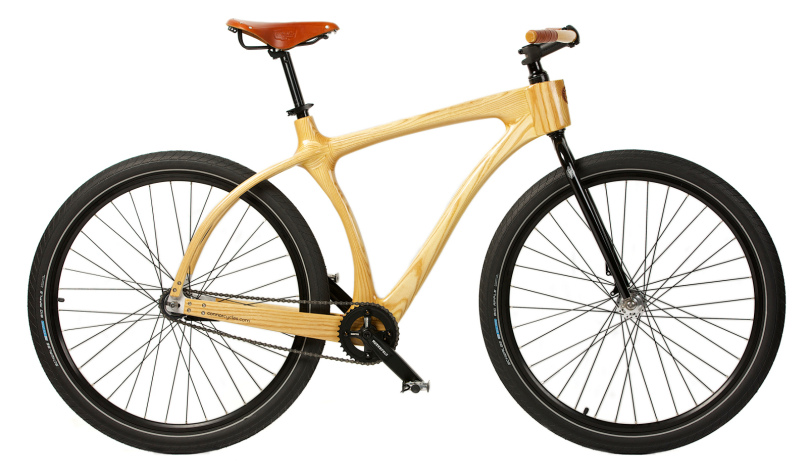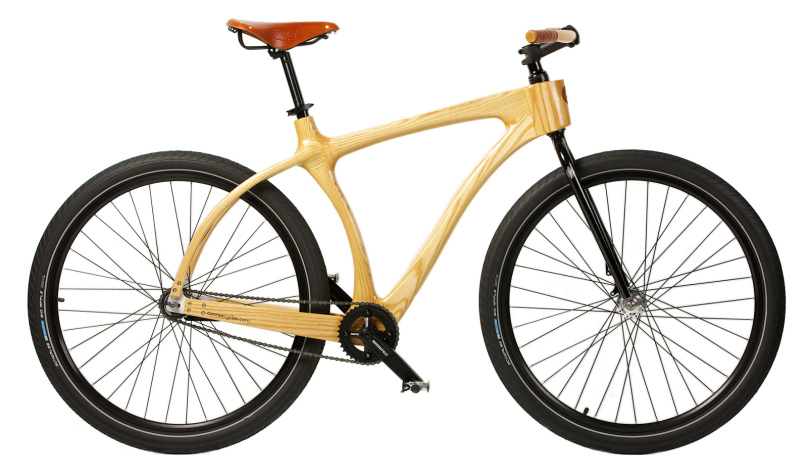 This bike embodies simple, pure fun in the most unique way possible on two wheels. It's just wood, leather and rubber with coaster brakes, fat tires and a proper riding position. Enjoy the unbelievably smooth ride and the distinct look that only an individually crafted, hand sculpted wood bicycle provides. This minimalist cruiser brings riding back to its basics
---
"Woody Mountain"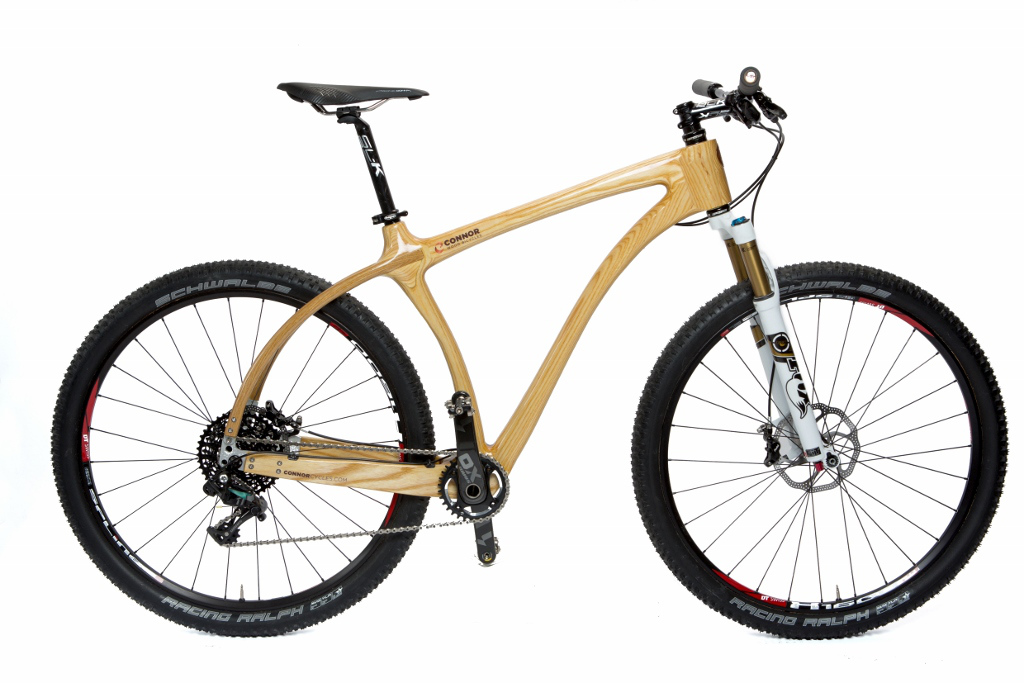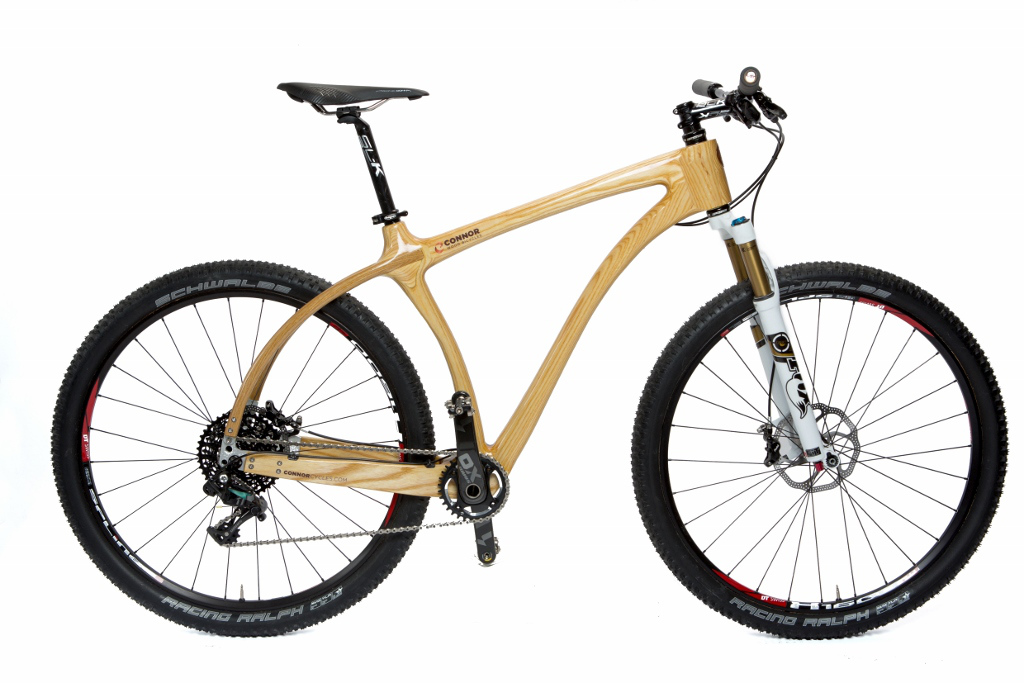 Yes, it's wood. Yes you can ride it anywhere you want. Don't worry, this may be the the yes-man of bikes. Race-tested durability, lightweight and gorgeous, this 11-speed mountain bike can do what you ask it to. Its simple drivetrain gives the gear range to tackle any cross country riding, and the plush shock makes for an amazing ride. Enjoy the unbelievably smooth ride and the distinct look that only an individually crafted, hand sculpted wood bicycle provides.
---
"e-Woody"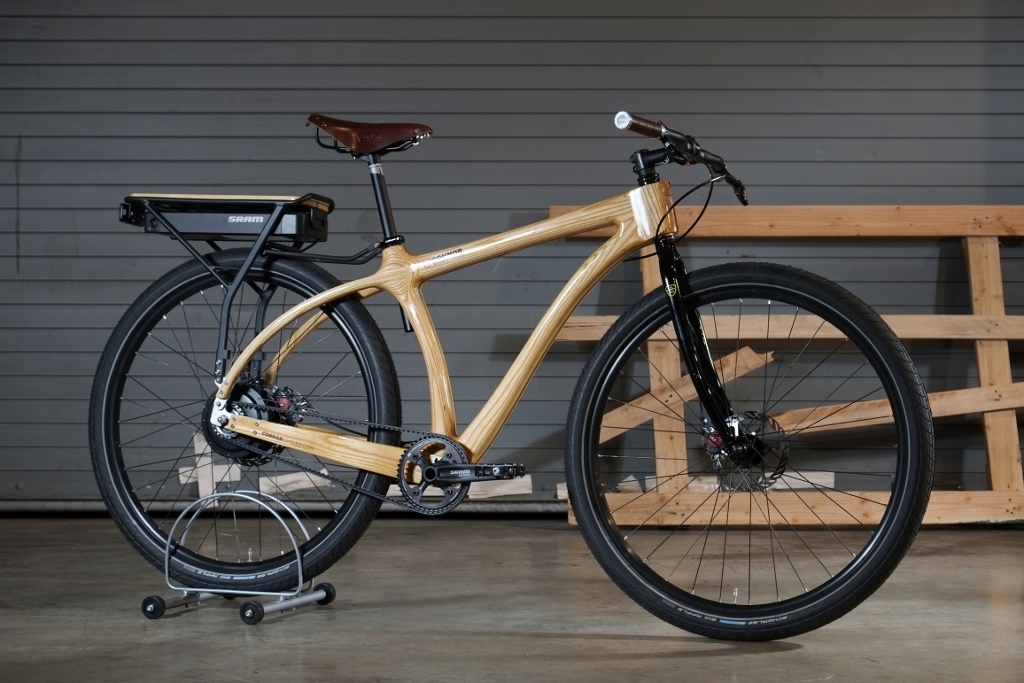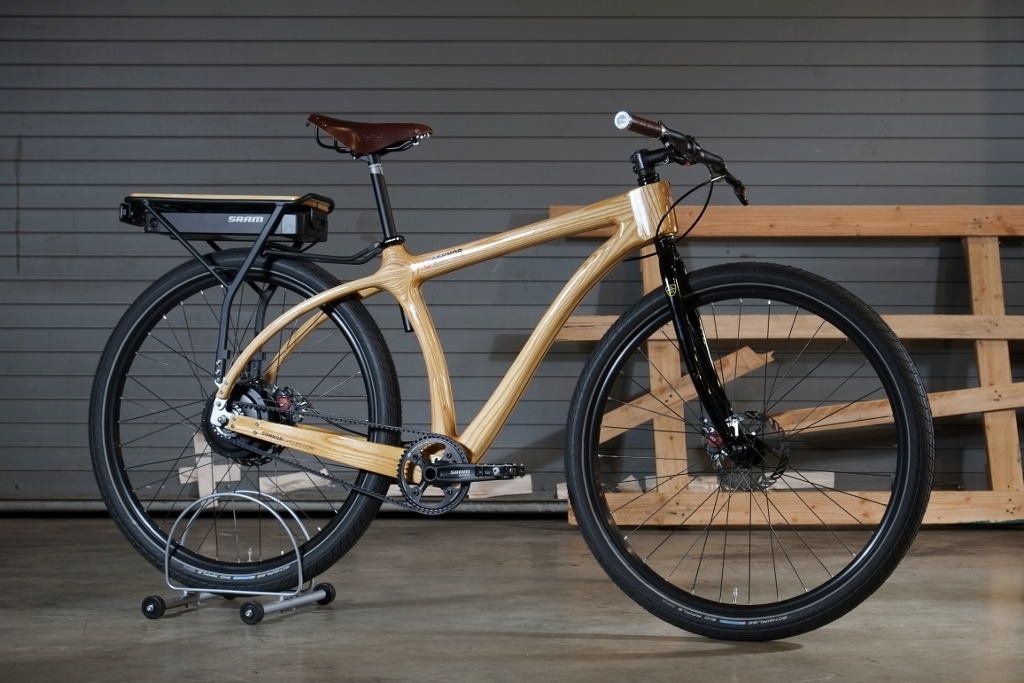 It's wood, it's electric! The e-Woody takes the great ride and simplicity of the Woody Scorcher and adds an electric hub. This smart system requires no throttle and knows when to provide power and when to regeneratively recharge while you're riding. Technically sophisticated but functionally simple, this bike gives 50miles of riding range and an elegant rack to take your things with you. Great for commuting, around town, or just for fun. The e-Woody uses the new SRAM e-motion hub and battery pack and is coupled to the drivetrain with a Gates belt drive. It has amazing power which is applied quietly and efficiently making for a great ride.
---
Why do you think that handmade items are a great option for men? Why should guys support handmade? Why should people buy handmade for the men on their lists?
In so many ways we have veered away as a society from having things that are truly handcrafted in our lives. Things are mass produced and stamped out in factories around the world. Things that were actually "made" by someone are rare. But this just makes them even more special. If you want something unique, something of quality, something that didn't just get stamped out in a factory there are still some amazing creations out there made by true craftsmen. If you're a guy who can have what he wants – you probably want things that are special. Go hand made. Go with craftsmanship. The more of these types of things that you have in your life the richer it will be.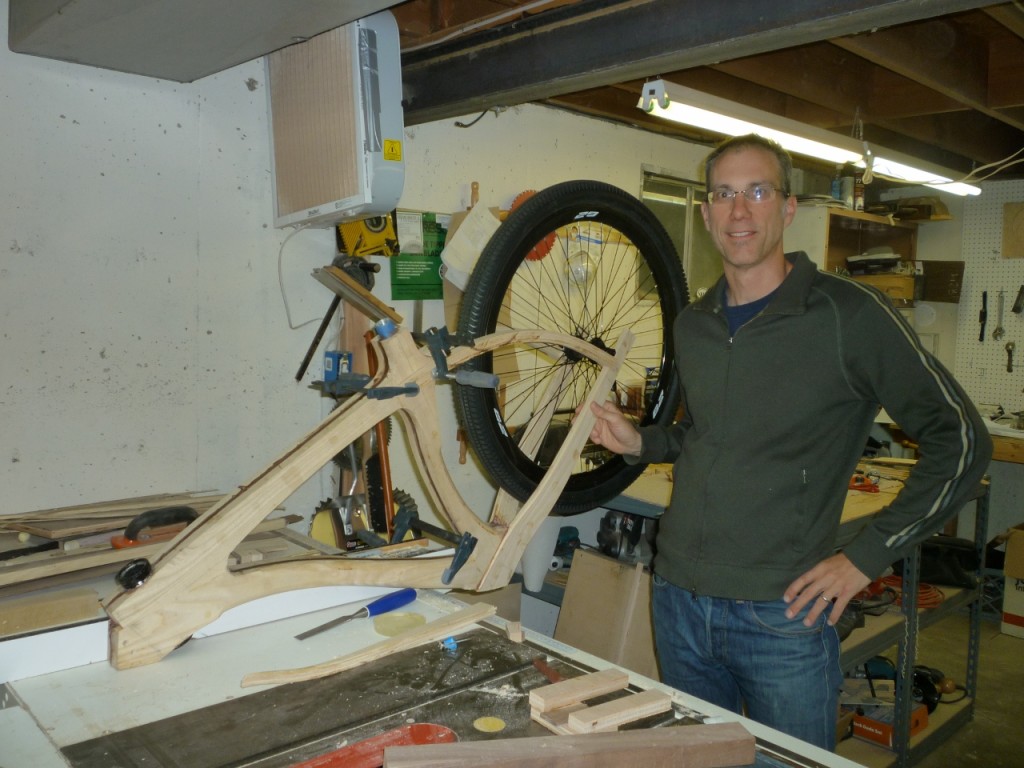 Connor Wood Bicycles does something that turns heads. Each of their bicycles is a magic act defying logic, amazing and inspiring those who ride and see them. In this age of industry where new things are almost required to be done with the latest materials and most modern manufacturing techniques, it's wonderful to take a step back and turn things on their ear. A wood bicycle utilizes a traditional material and old-world construction techniques. However, when paired with modern adhesives and engineering something exceptionally beautiful can be made which in many ways is superior to modern materials and methods. They awe and inspire those who see them and provide a totally unique riding experience. Connor Wood Bicycles is a one-man show started in a basement workshop and now producing world-class innovative products that are appreciated around the world.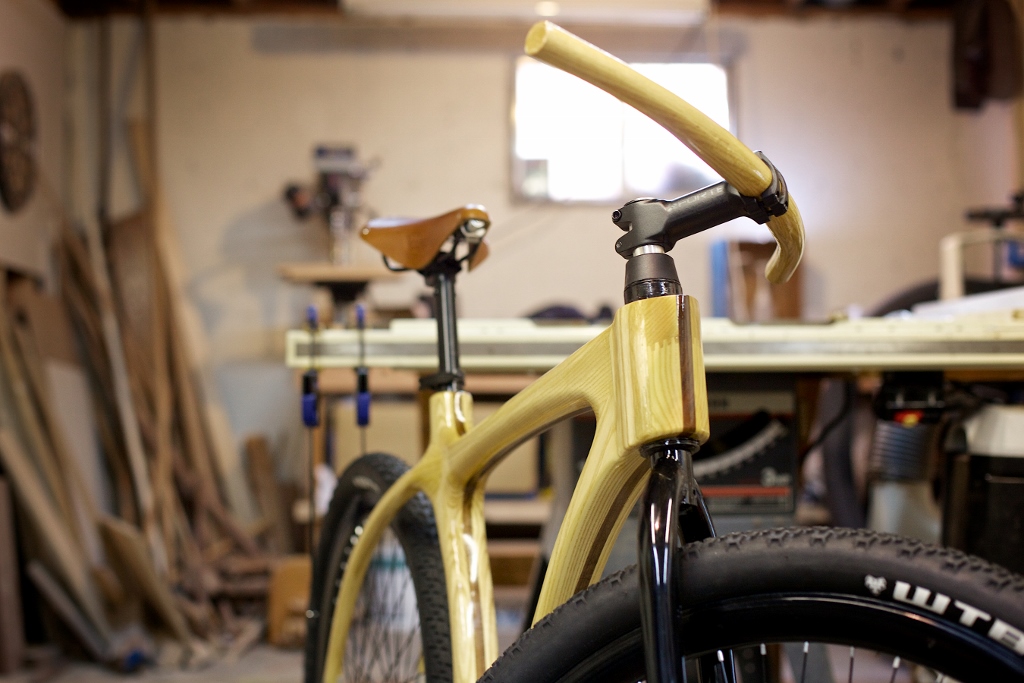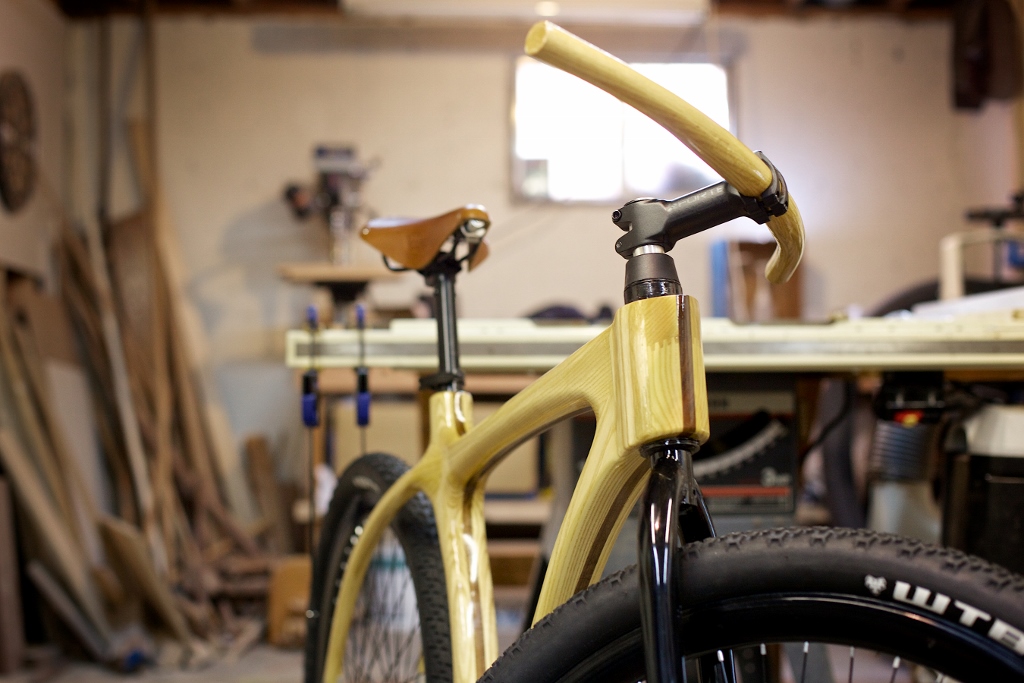 What are your plans for Connor Cycles? Any advanced news our readers can look forward to in the future?
Connor Wood Bicycles is always evolving. New bikes are coming out and they're going all around the world. Specifically, I'm planning a new narrow tire bike for the spring which will be mixed use for cyclocross racing or for touring. This swiss-army style bike will be fast and tough enough for trails and smooth and comfortable enough for the long haul touring rider. Plus, it will be drop dead gorgeous. Wait for it… it's coming.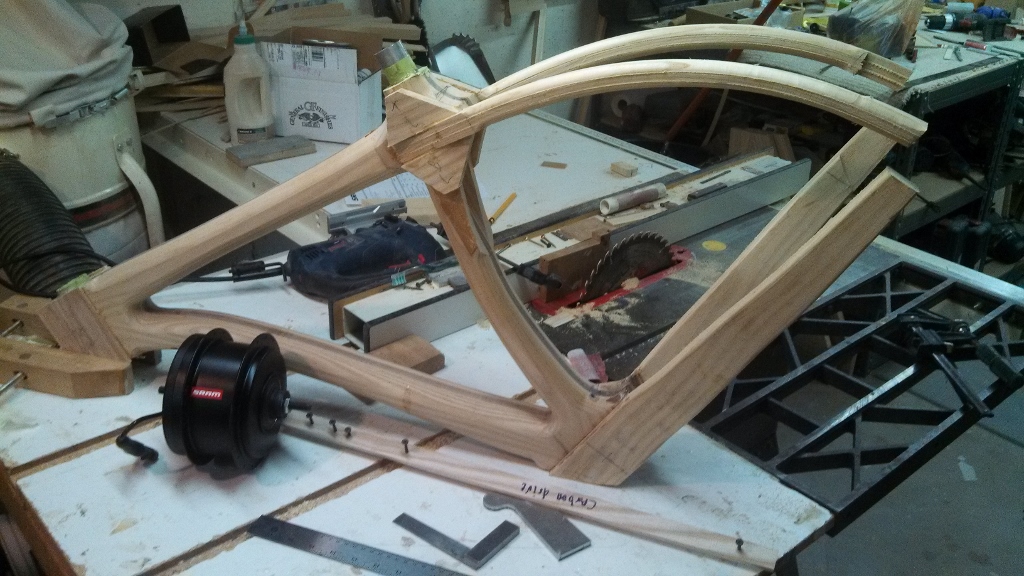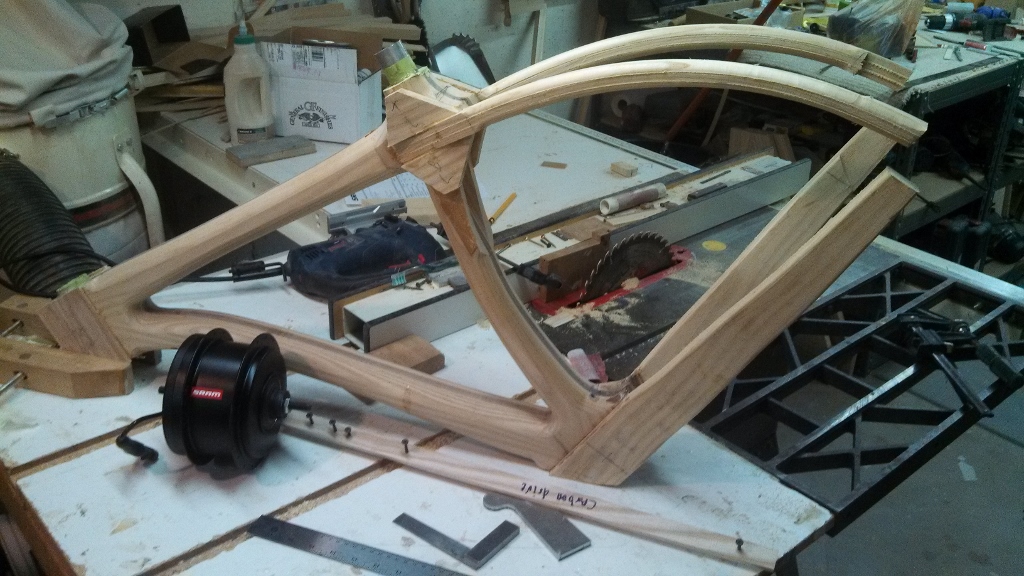 Click the links below to discover the bikes that Chris has to offer…