Today I have the pleasure of introducing Christopher Pate from Bound Tight Wallets. His range of handcrafted wallets are a must for any man looking to be different. He has balanced carbon fiber and wood materials to create his fine wallets. His supplier of carbon fibre also supplies NASA! It gives me the greatest pleasure to interview Christopher…I hope you all enjoy reading about his journey!
---
Tell us a little bit about you and your workshop/business?
My name is Christopher Pate, the owner and designer of Bound Tight Wallets. I was born in Mississippi and have lived in Louisiana, Texas and North Carolina. I finally settled in Charleston, SC in the summer of 2001 at 18 years of age. Over the next 12 years working in various businesses and volunteer services in search of the "perfect job" (we all are looking for that) it was then that I discovered I have the power to create the "perfect job" or create something that could be mine, or even could be my families. When working Hurricane Sandy I realized that I would like to be home more often and build something for my family. The idea did not come easy. My wife and I stayed up many late nights in search of that perfect idea that could launch us into the next best thing. It didn't take long before we realized that we knew nothing about starting a new idea or new family business. So how did I come up with the Bound Tight Wallet? For many years I had two wallets. One wallet was your Texas sized leather wallet that could almost fit a small filling cabinet in it. The other wallet was a binding clip used for small or large stacks of paper. I would leave my large wallet in the car and fill my clip with cards and cash. That worked for a little while until the metal would lose its strength and I would find myself picking up 7 cards and cash at the grocery line… yep… That did work. I would have never thought that moment would lead me to what we have built up today in such a short time.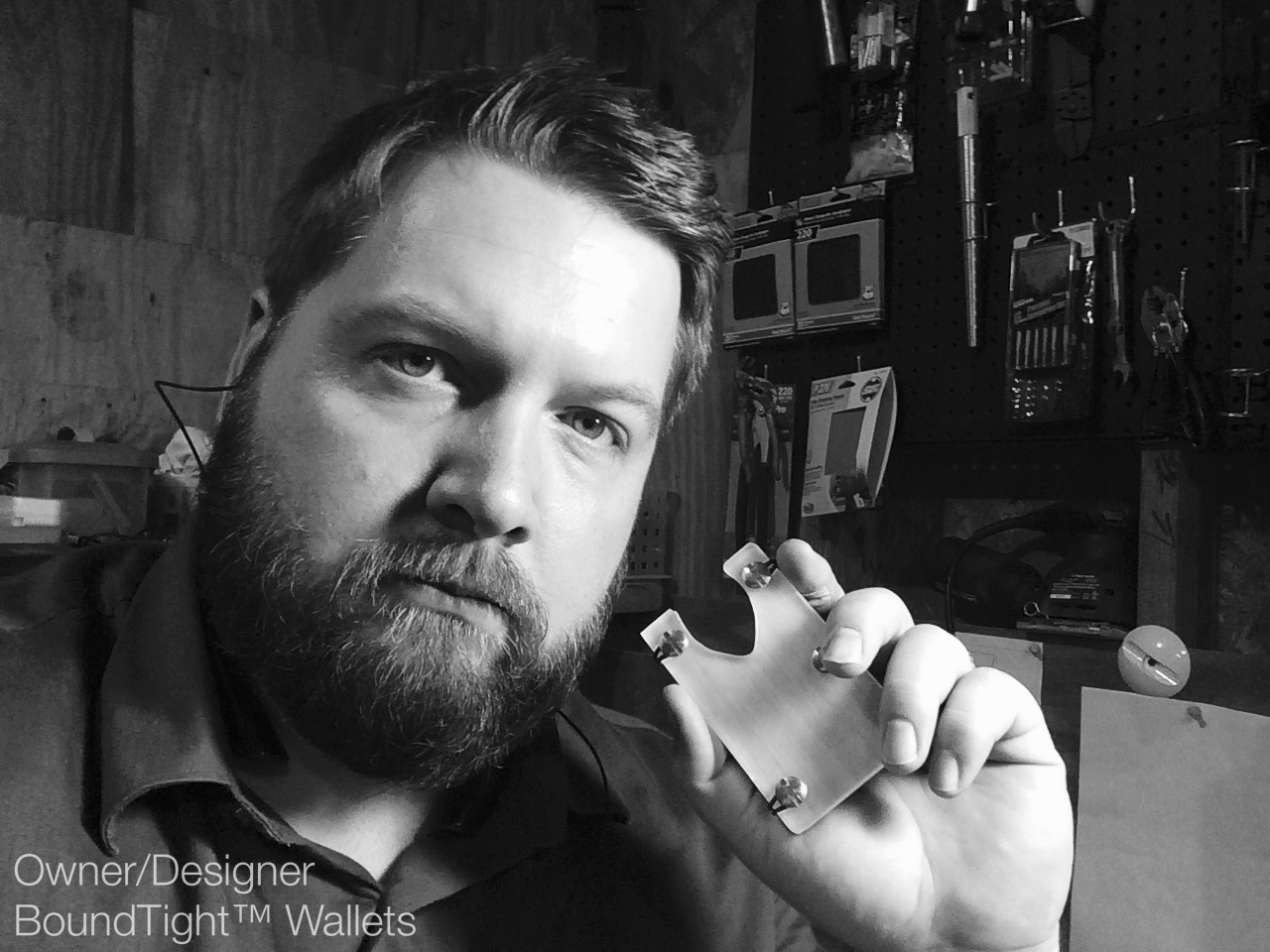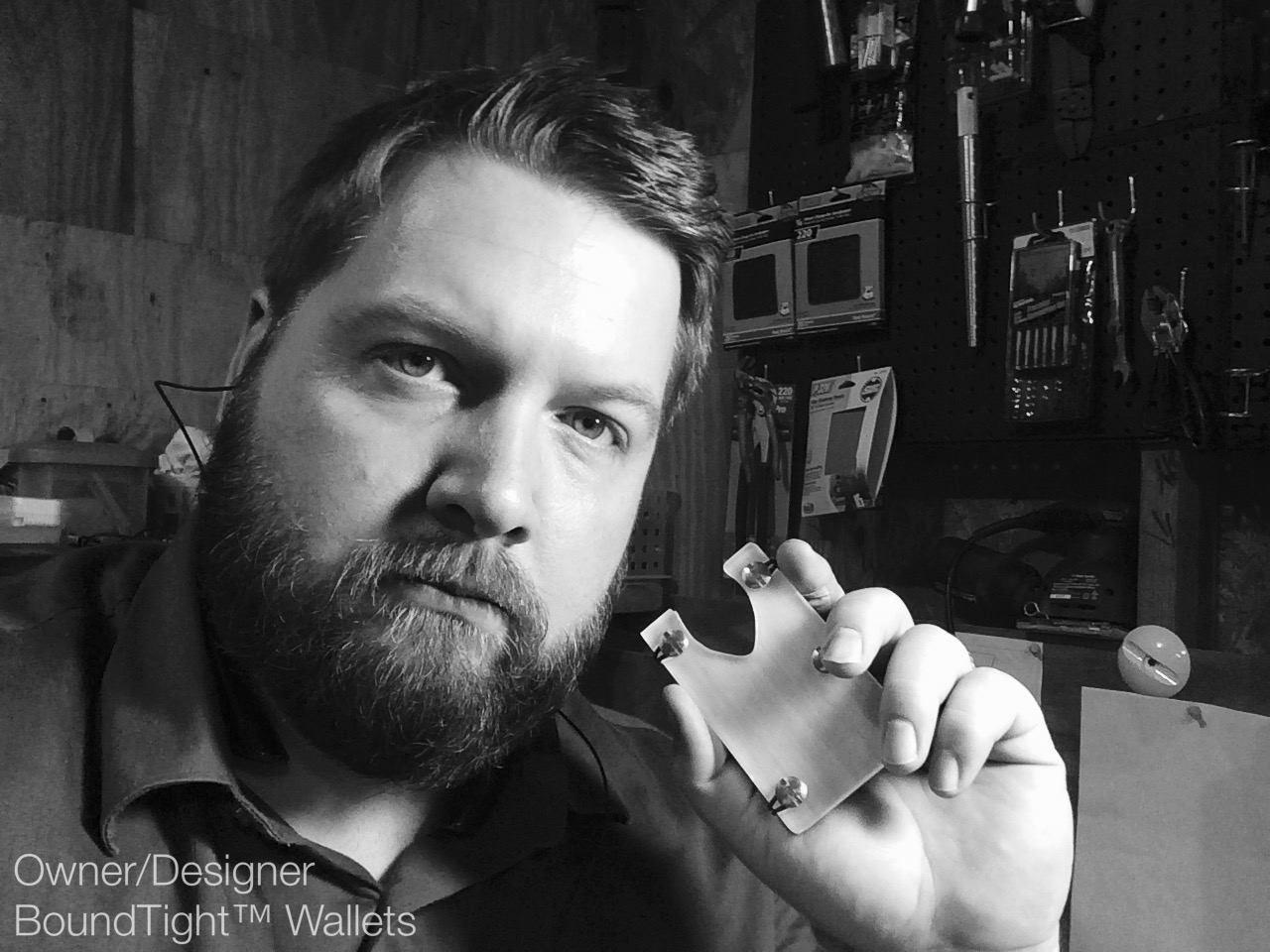 In the first year my little shop started in the laundry room where I juggling wallet making machine and folding laundry. I started making Wallets by hand from raw wood to the finished product and this is how I still make these today. The exception is the Carbon fiber wallet, which I have made here in the USA by machine since cutting carbon fiber by hand does not work. I have since moved to an 850sqft work shop which when compared to my 50sqft laundry is a big step up.
What got you started in creating and designing the various pieces Bound Tight Wallets offers?
The Designs I created came from various drawings, I also used a deck of playing cards to draw up what worked the best in a small space. When designing the Bound Tight Wallet my main goal was to make it such that you can fan your cards and cash like a deck of playing cards. Every wallet we sell has this feature, it is our market differentiator.
Tell us about your favourite Wallets, the best of the best you offer..
"Carbon Fiber Full Line Series"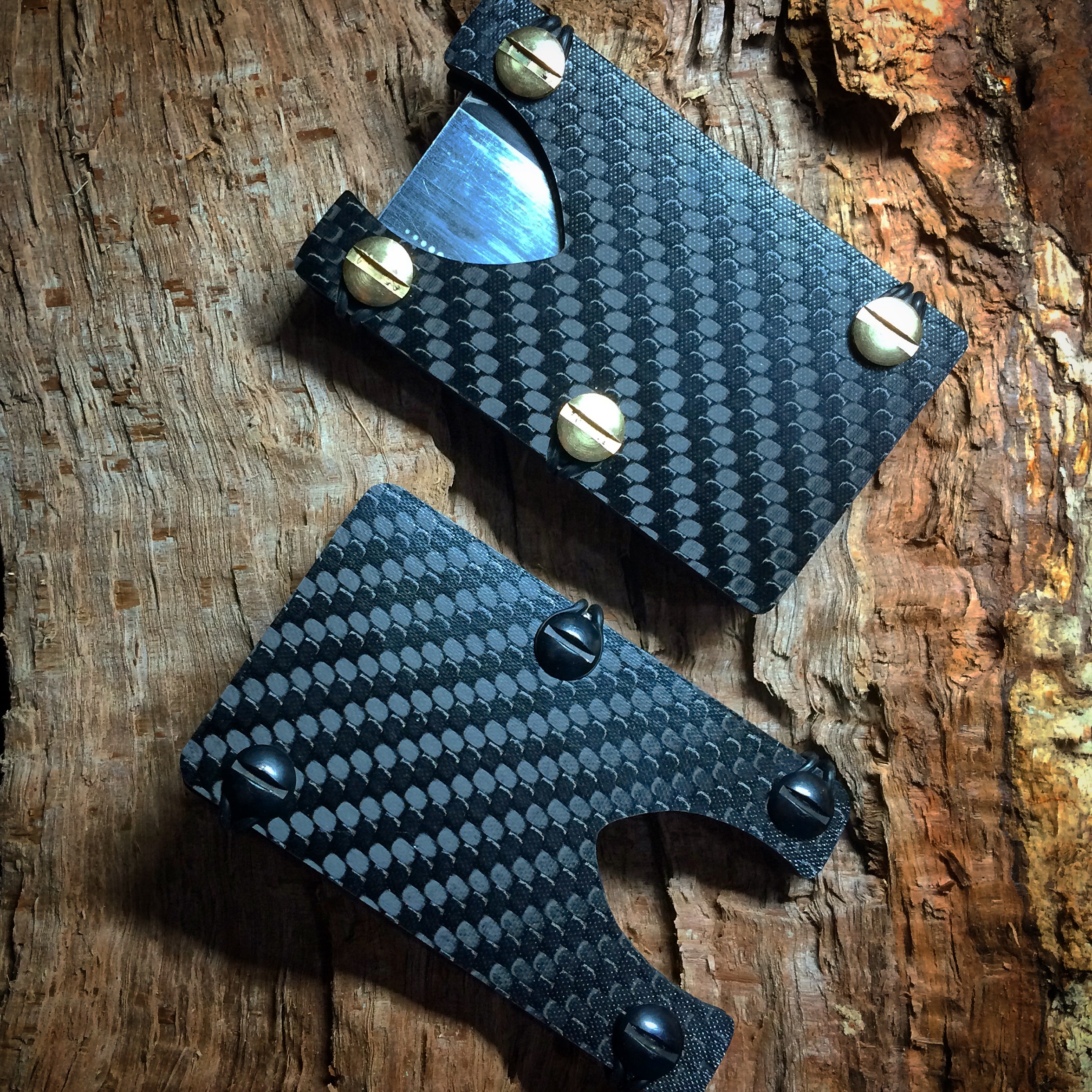 My first wallet I want to show is the Carbon Fiber Full Line series. What I like about this is the strength of carbon fiber. We have a manufacturing agreement with one of the top carbon fiber producers in the world that also produces parts for NASA.
---
"The Scout"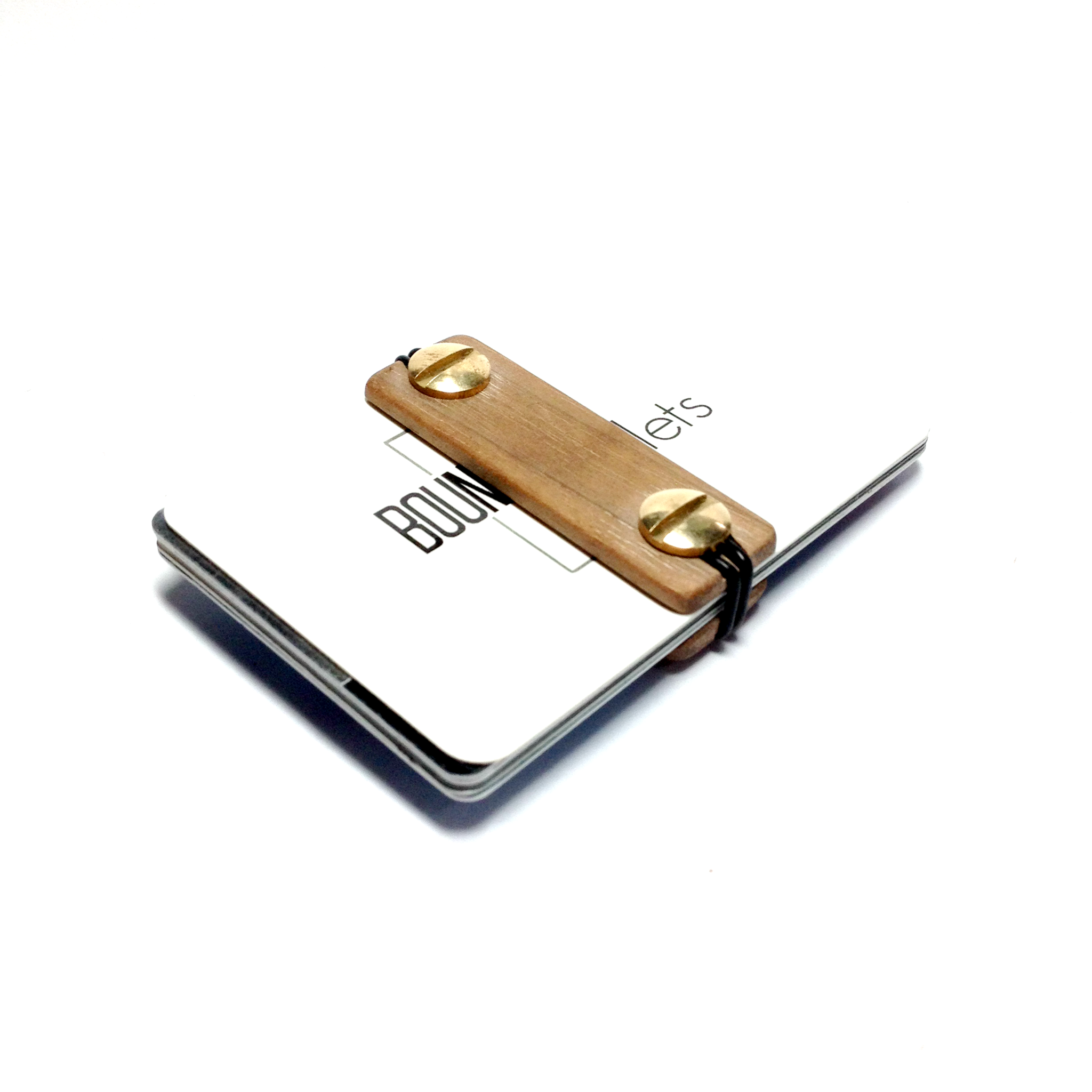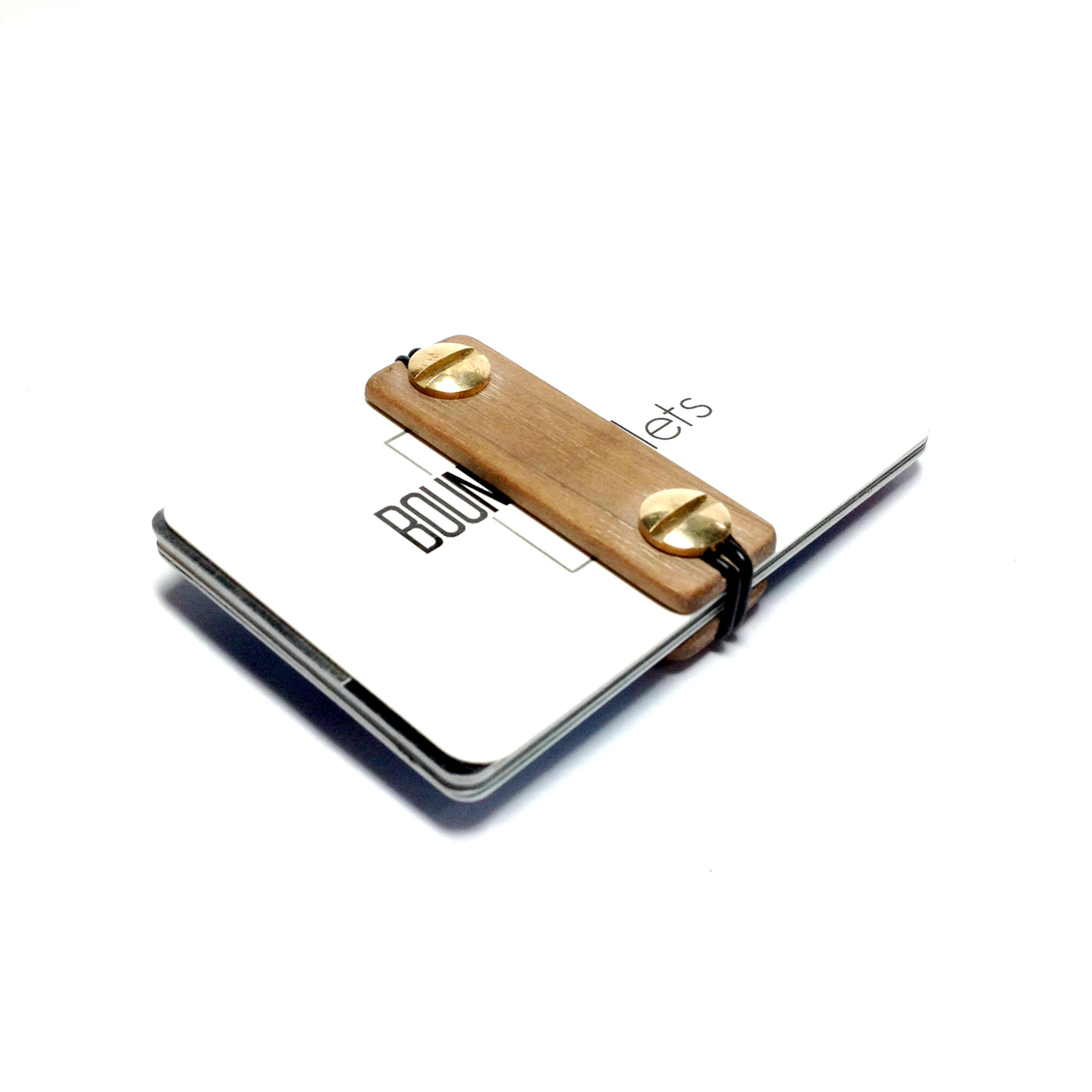 Our other favorite wallet is "The Scout". We love this wallet due to the simple design, incredible size and it works fantastic.
---
Why do you think that handmade items are a great option for men?
I believe we are coming back into a generation where Men like to have a hot lather shave or a handmade leather bag that was handcrafted with pride and diligence.
Why should guys support handmade?
I believe that everyone should support handmade items. Guys will always support the handcrafted item but as we lead our families into the next generation it is our duty to show them how to appreciate the art and craft trades that take time and patience to create. We all know that a little patience in this world can be a good thing.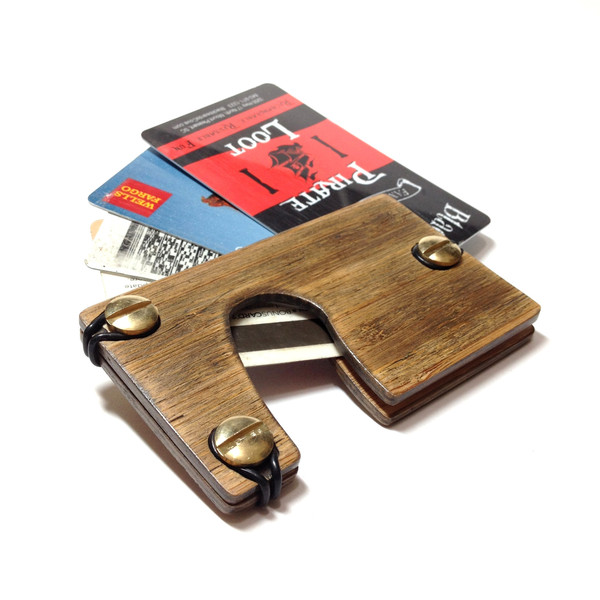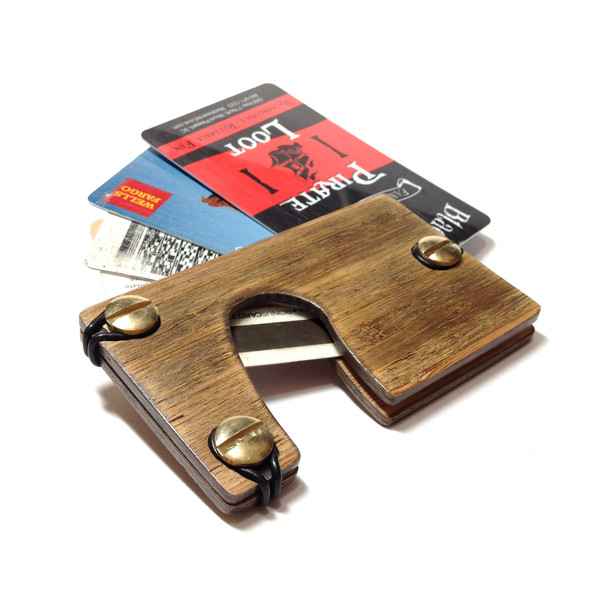 Why should people buy handmade for the men on their lists?
Because all Men enjoy something that has a story and is made with pride.
Tell us more about the Wallet Theme, what inspired you to choose this Niche?
This Niche was by accident. When I made my first mock up design I knew that going small, strong and unique would be what catches someone's eye but it had to be functional and work well. I have always enjoyed the fresh smell of wood and my first mockup was to be sent to the metal fabricator to be made from metal. However I liked the wood so much I stayed with it. Wood is uniquely designed by nature and never to be duplicated so every man will always have a wallet that is unique to them.
What are your plans for Bound Tight Wallets?
Bound Tight Wallets plans to penetrate the wholesale market with hand selected handmade store fronts one by one until we are found all over the world. We have already started in San Antonio, TX and in Boston, MA.
Any news or sneak peeks at things our readers can look for in coming months?
As we love working with wood and carbon fiber we plan to add a laser cutter in the next 12 months to create even more unique custom designs and business logos or your favorite design we can etch into the wood. New products designs will be found by following our Instagram site periodically.
Click the links below to discover the bikes that Chris has to offer…