I have been really looking forward to sharing my interview of Ali Fakourpoor at Reza Wood Designs.  Ali takes his passion for woodworking and love of his experiences of Scotland to produce such wonderful pieces of art.  His vivid designs and rustic products should be in everyone's home!  I feel privileged to share Ali's Work and his experiences, I hope everyone gets something from his story.
---
Tell us a little bit about you, your shop/work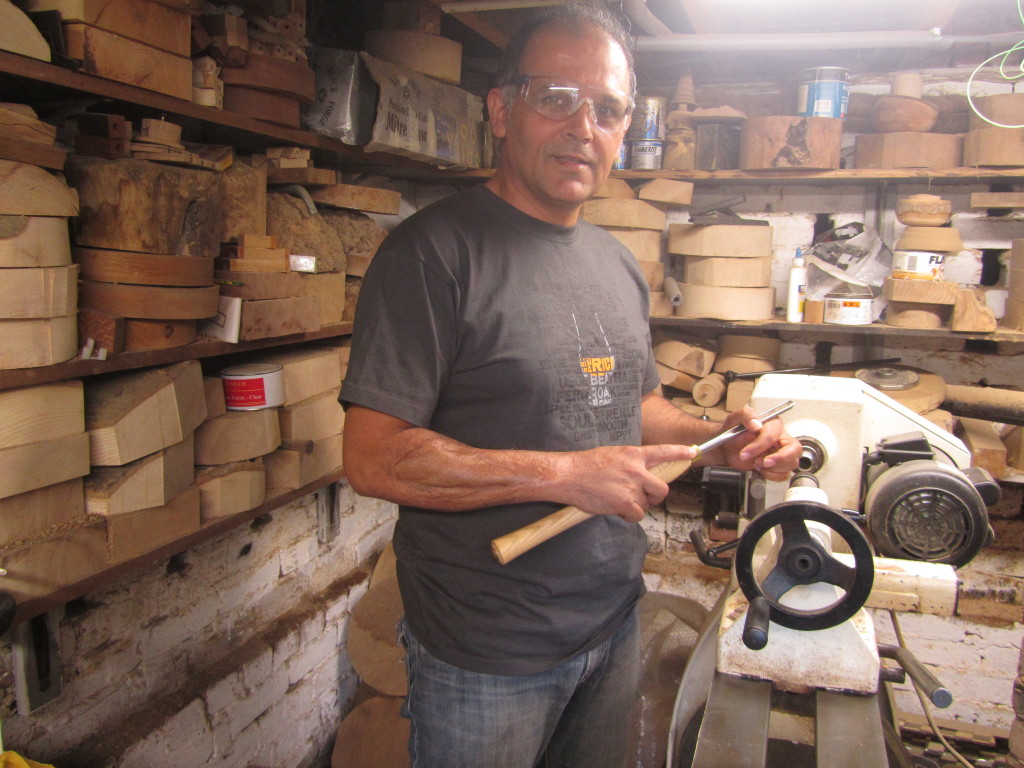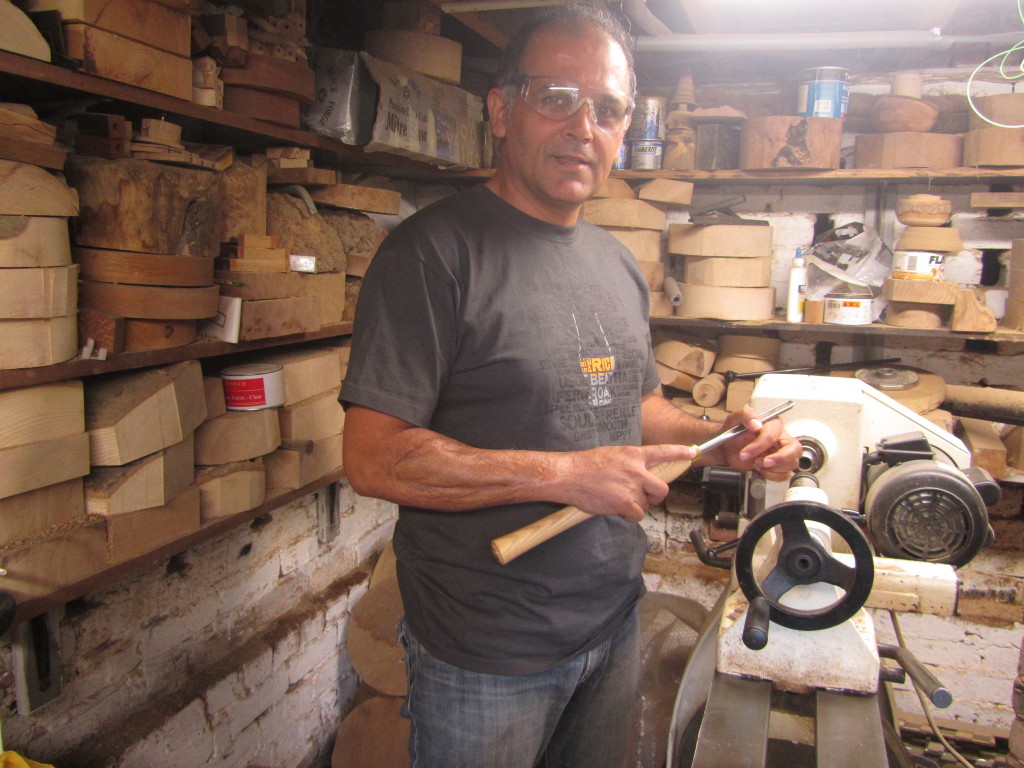 I've been working with wood most of my life as a furniture maker and wood turner.  I love everything about wood, the textures, the intricate detail of the grain and even the smell!  After working as a woodworking tutor for many years, passing on skills to the young and unemployed, I wanted to get back to designing and making my own pieces so finally decided to start up Reza Wood Designs earlier this year. I'm now running the business full time  and am loving every minute of it.   I enjoy the whole process, taking a piece of timber and turning it into something amazing! Scotland provides me with a lot of inspiration, the landscape is so varied, it's such a beautiful place to live.
What got you started in designing the pieces you offer?
At the moment, I'm working with Whisky Barrels. I rescue retired casks no longer needed by the distilleries from their usual fate of being turned into garden planters or firewood and give them a new lease of life by turning them into beautiful gifts.  I really enjoy the creative challenge of taking an old cask and deciding what I'll turn it into.  It's great working with wood that has so much history.  Most barrels are made from Oak and the wood may be more than 200 years old by the time I get my hands on it.  As I'm developing my online shop on Etsy I am focusing on smaller products right now but I plan to make furniture soon. My products are very functional, pens, platters, whisky glass holders, tea light holders. Items that look great, have a story behind them but are also designed to be used.  Whisky is such an important industry for Scotland and my gifts are very popular with visitors and locals.  It's a little bit of the spirit of Scotland folk can take away with them.
Tell us more about your best hand made creations.
Glencairn Whisky Glass holder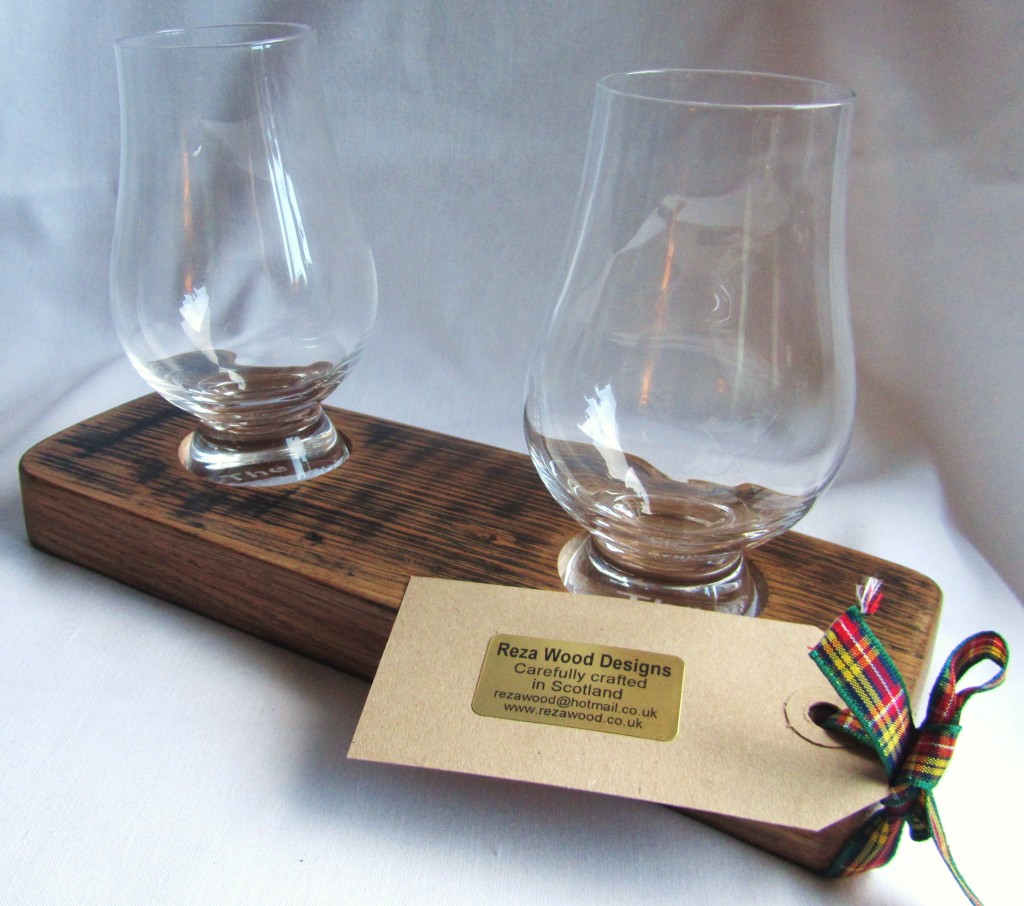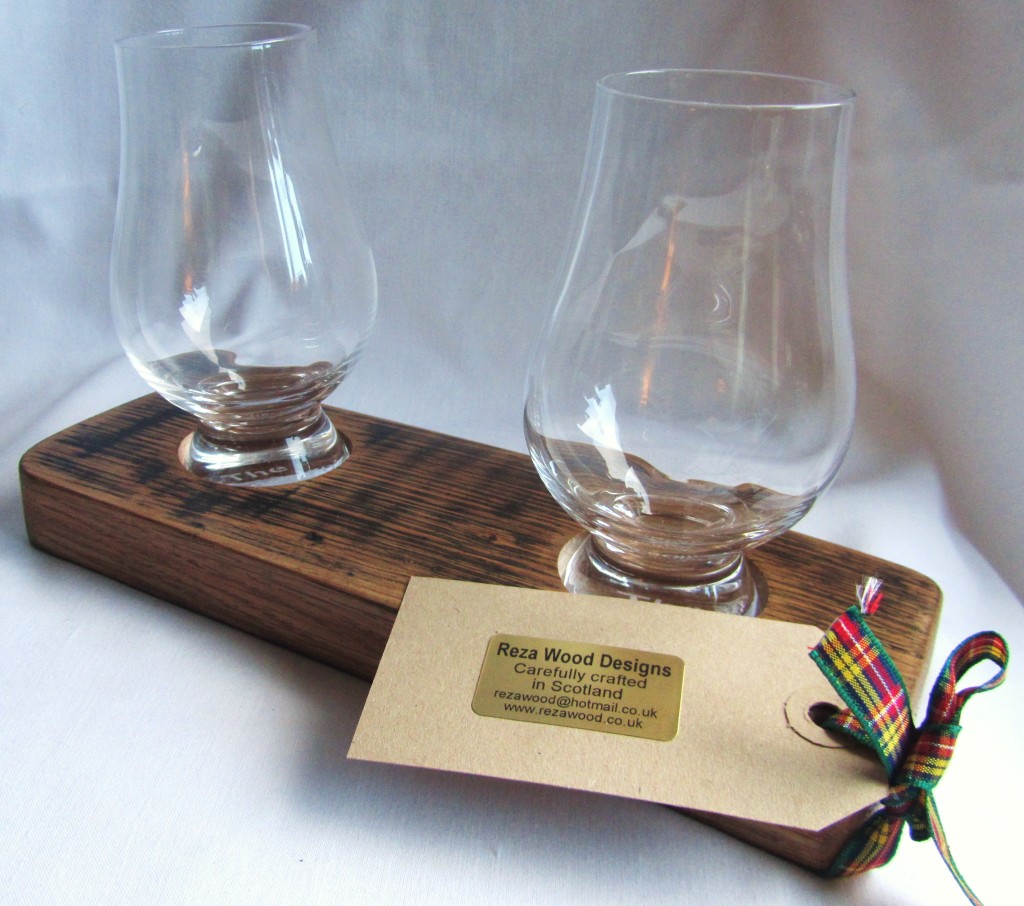 This Glencairn Whisky Glass holder is one of my best selling items at the moment. I've had enquiries about it from all over the world.  Made from part of a Whisky Barrel stave it can be the Oak side as pictured or the Charred side.  I sand it carefully as I want to keep as much detail from the barrel as I can.  Supplied with two Glencairn whisky tasting glasses it looks amazing on a mantelpiece or sideboard but it also makes an ideal serving tray while having a wee dram (Scottish for shot of whisky).
---
Sierra pens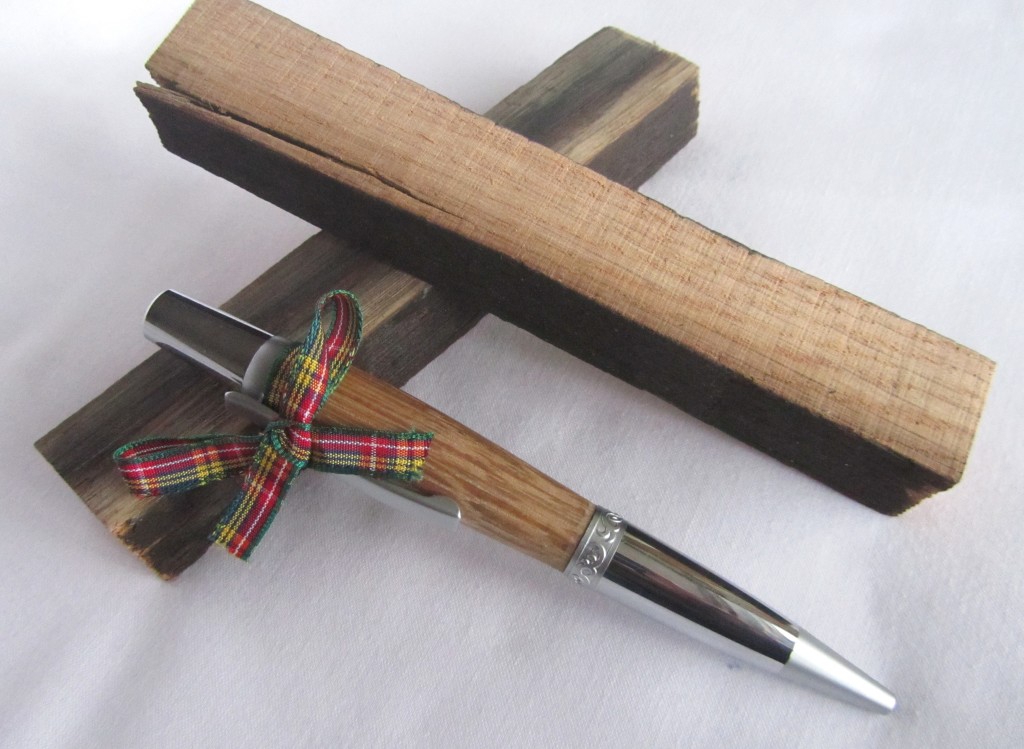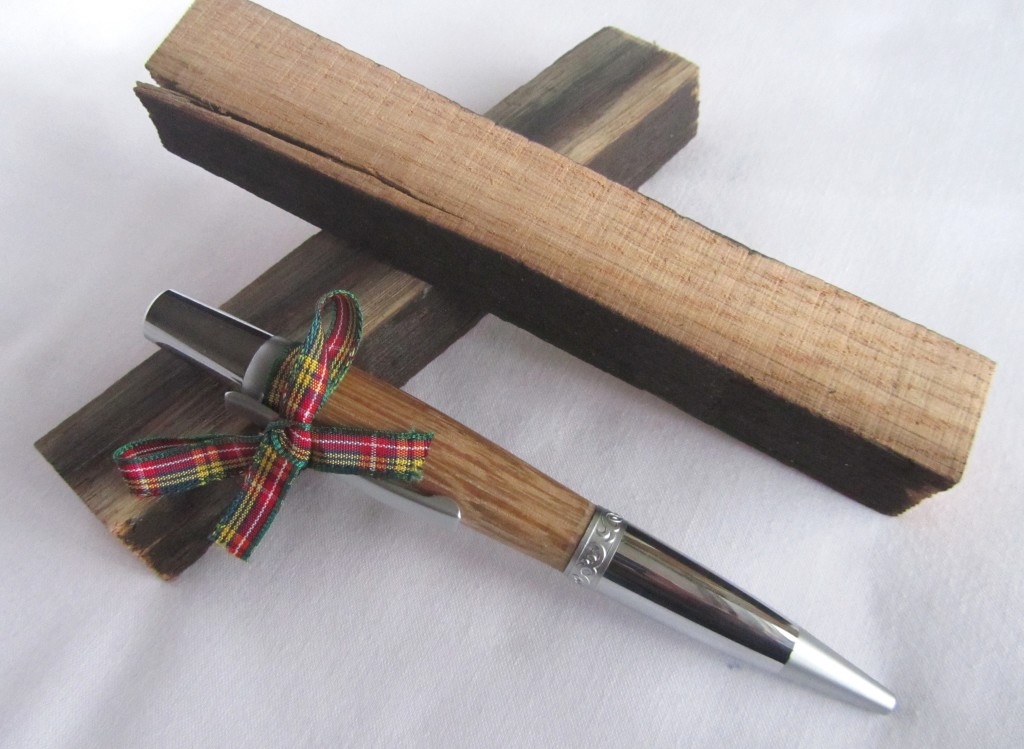 These Sierra pens are individually turned on my lathe, again from part of a stave.  They have been very popular as wedding gifts- a special pen to sign the register with.  They are well sanded and come with a box and certificate of authenticity stating which whisky region the barrel has come from.
---
Cheese and Haggis Platter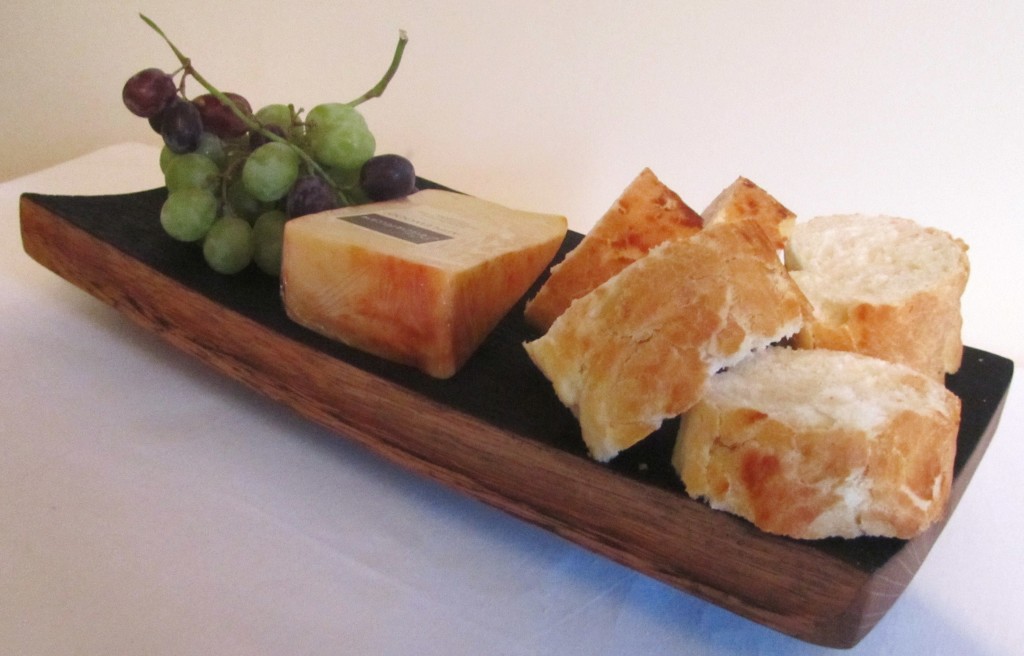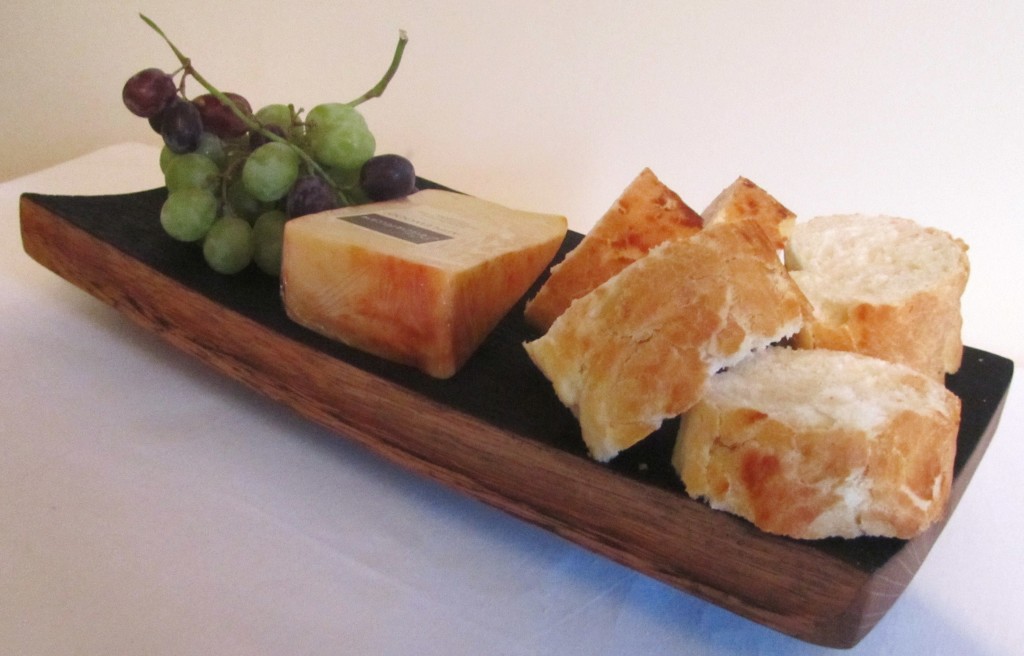 The platter is a great addition to any dining experience.  I really enjoy making these, finding the right pieces of stave, joining them together and sanding them down.  They are ideal for serving bread, cheese or even some haggis and the faint aroma of whisky just adds to the experience!
Why handmade items are a great option and why people should buy handmade
It's great to own something made by a fellow human being rather than a machine. A hand made product has been lovingly produced, it's taken time, energy and a lot of patience, it's something someone has put their heart and soul into.  Something special that not everyone will have. I think it's important to support craftspeople as so many people producing in this way are running very small businesses, often it's a skill that has been passed down the generations and we don't want to lose these skills to be lost.
Plans for Reza Wood Designs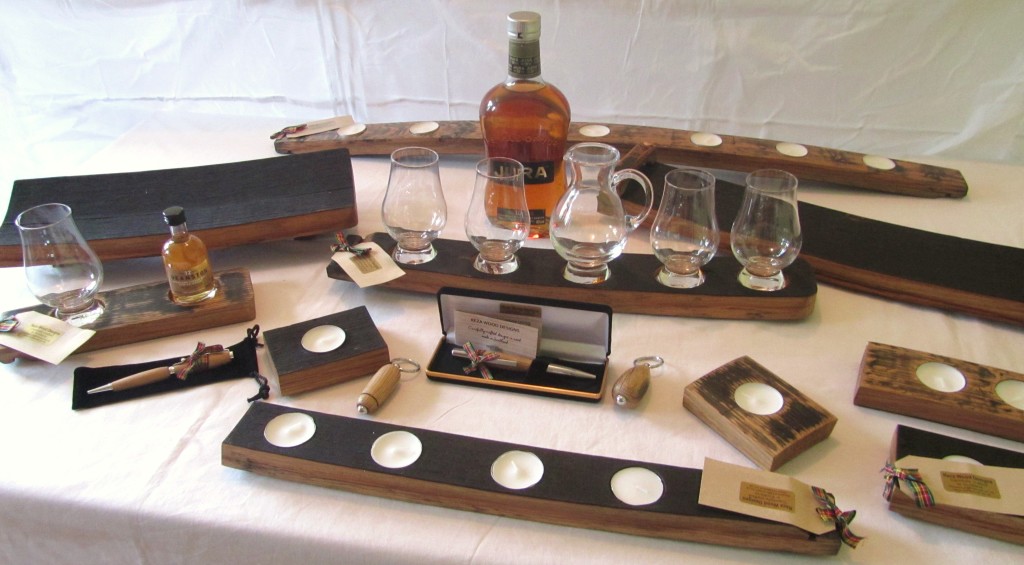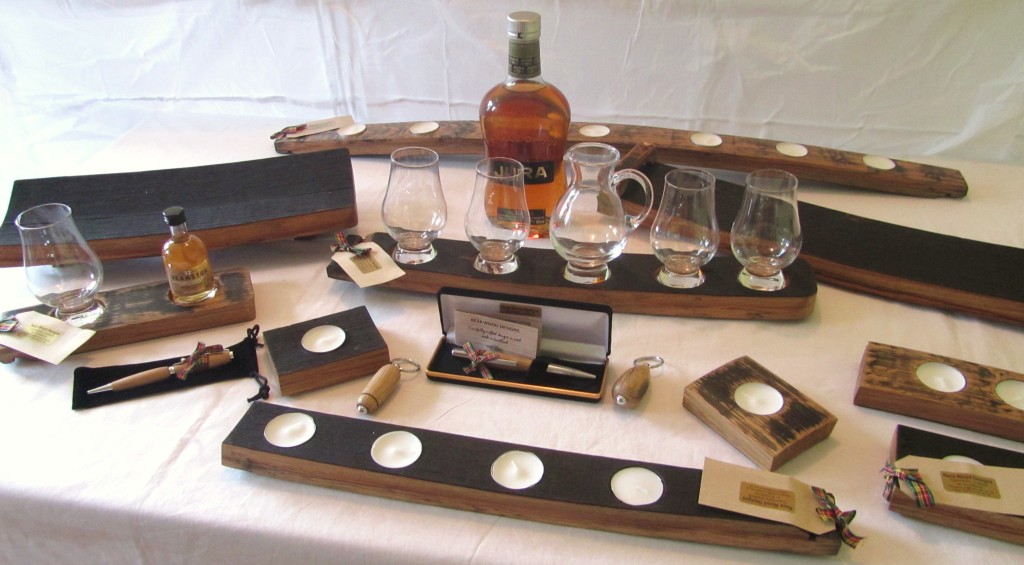 In the future I hope to expand my workshop and develop all the new ideas I have for Whisky Barrel products.  I want my creations to be enjoyed by everyone.
Click the links below to connect with Ali Fakourpoor at Reza Wood Designs now…